Subscribe/Feeds
Posts By Topic
Monday, February 26th, 2007
As my name should tell you, I'm a big lover of cities. I'd much rather vacation in some large metropolis than a sandy beach. I'm a fan of the "great indoors" of the coffee shop, museum, cinema, or opera house much more so than any outdoor activities. Among my urban pursuits is independent cinema. Not too many other people seem that interested in many of these flicks, however, so I often end up seeing them by myself. Now this doesn't bother me too much. I'm pretty self-sufficient. I learned at an early age that if you are into things that aren't mainstream, you'd better be prepared to do them alone.
What I find interesting though is just the high number of people that attend these events by themselves. I was particularly noticing this over the weekend as I took in a film. Over half of the audience was people attending by themselves. And it really struck me that this is possibly one of the signs of a strong urban culture. If you are in a place where lots of people are out attending obscure events on their own, this not only shows that you've got patrons for them, but you've got people with enough passion and self-confidence to go out and do it by themselves in a culture that typically doesn't see people going to films, concerts, etc. alone. I don't think there's any profound insights here, it's just something I've observed.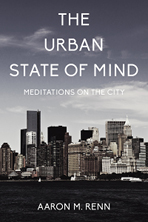 The Urban State of Mind: Meditations on the City is the first Urbanophile e-book, featuring provocative essays on the key issues facing our cities, including innovation, talent attraction and brain drain, global soft power, sustainability, economic development, and localism. Included are 28 carefully curated essays out of nearly 1,200 posts in the first seven years of the Urbanophile, plus 9 original pieces. It's great for anyone who cares about our cities.
Telestrian Data Terminal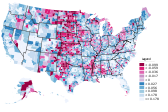 A production of the Urbanophile, Telestrian is the fastest, easiest, and best way to access public data about cities and regions, with totally unique features like the ability to create thematic maps with no technical knowledge and easy to use place to place migration data. It's a great way to support the Urbanophile, but more importantly it can save you tons of time and deliver huge value and capabilities to you and your organization.
About the Urbanophile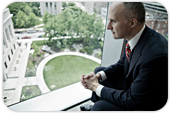 Aaron M. Renn is an opinion-leading urban analyst, consultant, speaker, and writer on a mission to help America's cities thrive and find sustainable success in the 21st century.
Contact
Please email before connecting with me on LinkedIn if we don't already know each other.
World Blogroll
Non-English Blogroll