Subscribe/Feeds
Posts By Topic
Sunday, July 1st, 2007
The Indiana Convention Center this week released renderings of its new expansion. This was designed by a Ratio Architects led time. The design is pretty much what I expected. It is very conservative, workmanlike in execution, but lacking in pizzaz. It is another Indianapolis opportunity lost to make a major architectural statement with a landmark civic structure. But that's no surprise. Here's a picture.
One local architect described this as "futuristic", which is certainly a head scratcher. Maybe glass = futuristic to that guy, but in the real world this is a very conservative structure. Note the strong allusions to the similar style of Conseco Fieldhouse and Lucas Oil Stadium. I suppose there are worse vernacular styles to have. This exterior facade will certainly not embarrass the city. The terminally dull interior is much less successful.
I could put together a full review of this, but Jason over at Circle and Squares already said it all. You can read his take here and here. His coverage also includes the full set of released renderings.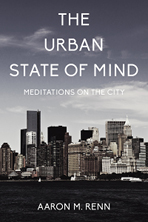 The Urban State of Mind: Meditations on the City is the first Urbanophile e-book, featuring provocative essays on the key issues facing our cities, including innovation, talent attraction and brain drain, global soft power, sustainability, economic development, and localism. Included are 28 carefully curated essays out of nearly 1,200 posts in the first seven years of the Urbanophile, plus 9 original pieces. It's great for anyone who cares about our cities.
Telestrian Data Terminal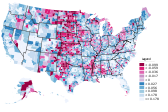 A production of the Urbanophile, Telestrian is the fastest, easiest, and best way to access public data about cities and regions, with totally unique features like the ability to create thematic maps with no technical knowledge and easy to use place to place migration data. It's a great way to support the Urbanophile, but more importantly it can save you tons of time and deliver huge value and capabilities to you and your organization.
About the Urbanophile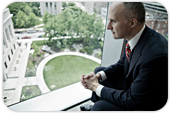 Aaron M. Renn is an opinion-leading urban analyst, consultant, speaker, and writer on a mission to help America's cities thrive and find sustainable success in the 21st century.
Contact
Please email before connecting with me on LinkedIn if we don't already know each other.
World Blogroll
Non-English Blogroll