Subscribe/Feeds
Posts By Topic
Friday, November 16th, 2007
The Super-70 project in Indianapolis has been completed. This was the largest single year reconstruction project in Indiana history at a cost of $175 million. It basically replaced the pavement on I-70 from downtown Indianapolis east to I-465.
I really think highly of this project. So often these projects can drag out year after year, running up the cost in pain to the motoring public. But Super 70 took an entire logical corridor and rebuilt it at once, in a single year. Now the public will enjoy new, smooth pavement and a safer roadway without having to endure any more significant construction.
Projects like Super-70, where things get done in a compressed timeframe, are the way to go. INDOT has done them multiple times now for reconstructions. I'd like to see them take the next step and bring the same approach to expansions and major new builds.
Speaking of reconstruction, this project should bring to a close the era of reconstruction in Indianapolis. Other than the section of I-65 through Eagle Creek Park, and I-865, there should not be any more reconstruction projects in the Indianapolis freeway system that do not add sigifnicant new capacity.
Congratulations to INDOT and Walsh Construction on a superb project.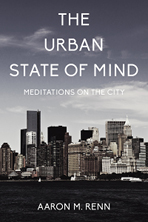 The Urban State of Mind: Meditations on the City is the first Urbanophile e-book, featuring provocative essays on the key issues facing our cities, including innovation, talent attraction and brain drain, global soft power, sustainability, economic development, and localism. Included are 28 carefully curated essays out of nearly 1,200 posts in the first seven years of the Urbanophile, plus 9 original pieces. It's great for anyone who cares about our cities.
Telestrian Data Terminal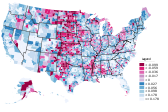 A production of the Urbanophile, Telestrian is the fastest, easiest, and best way to access public data about cities and regions, with totally unique features like the ability to create thematic maps with no technical knowledge and easy to use place to place migration data. It's a great way to support the Urbanophile, but more importantly it can save you tons of time and deliver huge value and capabilities to you and your organization.
About the Urbanophile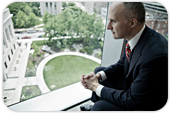 Aaron M. Renn is an opinion-leading urban analyst, consultant, speaker, and writer on a mission to help America's cities thrive and find sustainable success in the 21st century.
Contact
Please email before connecting with me on LinkedIn if we don't already know each other.
World Blogroll
Non-English Blogroll