Sunday, November 18th, 2007
I noticed this 1964 quotation amongst the many articles written to mark the death of Norman Mailer.
Modern architecture . . . tends to excite the Faustian and empty appetites of the architect's ego rather than reveal an artist's vision of our collective desire for shelter which is pleasurable, substantial, intricate, intimate, delicate, detailed, foibled, rich in gargoyle, guignol, false closet, secret stair, witch's hearth, attic, grandeur, kitsch, a world of buildings as diverse as the need within the eye for stimulus and variation. For beware: the ultimate promise of modern architecture is collective sightlessness for the species. Blindness is the fruit of your design.
Telestrian Data Terminal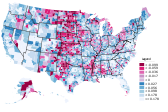 A production of the Urbanophile, Telestrian is the fastest, easiest, and best way to access public data about cities and regions, with totally unique features like the ability to create thematic maps with no technical knowledge and easy to use place to place migration data. It's a great way to support the Urbanophile, but more importantly it can save you tons of time and deliver huge value and capabilities to you and your organization.
About the Urbanophile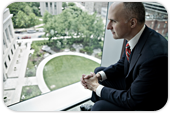 Aaron M. Renn is an opinion-leading urban analyst, consultant, speaker, and writer on a mission to help America's cities thrive and find sustainable success in the 21st century.
Contact
Please email before connecting with me on LinkedIn if we don't already know each other.
Twitter Feed
World Blogroll
Non-English Blogroll