Saturday, May 10th, 2008
I saw an interesting thread on this over at skycrapercity, and thought I would repost some of the renderings and photos here. Note that many of these proposed developments are actually in the suburbs. I'm not endorsing these developments by posting them here, but thought they would be of interest to readers.
Proposed in Roswell

From this the AJC: "The man who turned an abandoned steel mill in midtown Atlanta into the booming Atlantic Station minicity unveiled his plans Tuesday for bringing that style of intown living to the northside suburbs.
The $2 billion development, which would be built along Ga. 400 in Roswell, calls for 3,000 residential units and as much as 750,000 square feet of office space in five high-rise towers.
The high-rises would be surrounded by European-style plazas, a 2 1/2-acre lake, a community center and lots of green space — even on rooftops, where people can gather high above their community."
Here was one called Global Station proposed for Gwinett County. Supposedly it is dead, which might be a good thing since the design is questionable.

Something called The Manhattan at the Perimeter Center.

High Street in Dunwoody
Belmont Hills in Smyrna
Westtown Atlanta

Now onto the photos of actual projects. This is Atlantic Station in Midtown.

Inman Park Village

North Highland Lofts

Downtown Woodstock (town in Cherokee County)

There are some additional photos (and of course lively debate) over in the original SSC page.
Telestrian Data Terminal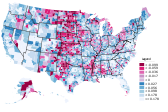 A production of the Urbanophile, Telestrian is the fastest, easiest, and best way to access public data about cities and regions, with totally unique features like the ability to create thematic maps with no technical knowledge and easy to use place to place migration data. It's a great way to support the Urbanophile, but more importantly it can save you tons of time and deliver huge value and capabilities to you and your organization.
About the Urbanophile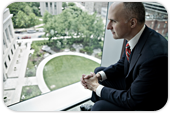 Aaron M. Renn is an opinion-leading urban analyst, consultant, speaker, and writer on a mission to help America's cities thrive and find sustainable success in the 21st century.
Contact
Please email before connecting with me on LinkedIn if we don't already know each other.
Twitter Feed
World Blogroll
Non-English Blogroll