Monday, April 13th, 2009
My latest post is online over at New Geography. It's called "What Does Urban Success Look Like?" and you can click through to read it.
I'll add some color commentary here. It's not a matter of right or wrong, good or bad. Different cities appeal to different people. They are good at different things. And there are always trade-offs to make. Cities can be successful in their own way.
I think this is a good thing. I'd hate to live in a country where all the cities were the same any more than I would want to live in a place where all the people were the same. Our cities are, and should be, as rich in diversity as our citizenry. Different people want different things. Cities need to find their niche, find out the aspirations they are best able to serve, and position themselves accordingly. The cities that figure this out and really create a distinction for themselves in the marketplace will be the ones that win in the 21st century.
Telestrian Data Terminal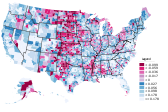 A production of the Urbanophile, Telestrian is the fastest, easiest, and best way to access public data about cities and regions, with totally unique features like the ability to create thematic maps with no technical knowledge and easy to use place to place migration data. It's a great way to support the Urbanophile, but more importantly it can save you tons of time and deliver huge value and capabilities to you and your organization.
About the Urbanophile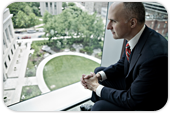 Aaron M. Renn is an opinion-leading urban analyst, consultant, speaker, and writer on a mission to help America's cities thrive and find sustainable success in the 21st century.
Contact
Please email before connecting with me on LinkedIn if we don't already know each other.
Twitter Feed
World Blogroll
Non-English Blogroll