Subscribe/Feeds
Posts By Topic
Wednesday, July 1st, 2009
Ok, as a surprise bonus, here is some new content. My latest post is up over at New Geography and it is called "Shrinking the Rust Belt". In it I lay out a concept plan around a federally assisted managed shrinkage program based around:
Education
Relocation Assistance
Shrinking the Urban Footprint
Financial Restructuring
Development Restrictions
While the focus of this article is on shrinking metros like Detroit and Cleveland, even growing metros like Indianapolis and Columbus face problems. Theirs is a bit different, however. They've got strong metro growth paired with significant core declines. This creates a similar dynamic whereby large areas of the urban core are depressed and significantly depopulated from peak, without the prospect of re-population any time soon. Because of the overall regional growth, it's a different problem from a Detroit or Cleveland, and I'm still analyzing it.
You might also find this AIA Michigan roundtable discussion on shrinkage in Detroit of interest (hat tip Nick Helmholdt):
In Part I, you'll notice one of them talking about a polycentric network which is similar to the "100 Monument Circles" plan I've touted for Indy.
There are several other parts to this, which you can view: Part II, Part III, Part IV, and the conclusion.
Lengthy, but perhaps interesting to some of you.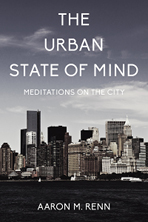 The Urban State of Mind: Meditations on the City is the first Urbanophile e-book, featuring provocative essays on the key issues facing our cities, including innovation, talent attraction and brain drain, global soft power, sustainability, economic development, and localism. Included are 28 carefully curated essays out of nearly 1,200 posts in the first seven years of the Urbanophile, plus 9 original pieces. It's great for anyone who cares about our cities.
Telestrian Data Terminal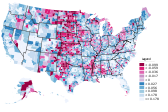 A production of the Urbanophile, Telestrian is the fastest, easiest, and best way to access public data about cities and regions, with totally unique features like the ability to create thematic maps with no technical knowledge and easy to use place to place migration data. It's a great way to support the Urbanophile, but more importantly it can save you tons of time and deliver huge value and capabilities to you and your organization.
About the Urbanophile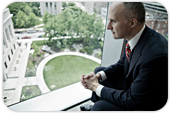 Aaron M. Renn is an opinion-leading urban analyst, consultant, speaker, and writer on a mission to help America's cities thrive and find sustainable success in the 21st century.
Contact
Please email before connecting with me on LinkedIn if we don't already know each other.
World Blogroll
Non-English Blogroll