Monday, August 17th, 2009
My latest post is up over at New Geography. It is called "The New Industrial City". So many visions of urban futures are explicitly post-industrial. But that's a mistake. We need to retain industry in our cities. Not only can it provide a middle class living to people without high powered educations, it also has the potential to link the fortunes of the "creative class" with the "working class". Plus, can we really afford to be a country that doesn't make things anymore? But tomorrow's manufacturing will be much different from yesterdays. Instead of large scale monolithic factories, we'll have networks of smaller firms in the craft and specialty fields. Click through to read.
As always, additional thoughts here. The idea that we can focus on craft and specialty products instead of mass market assembly fits with the fragmentation of the great American common culture we've seen in the last 20 years. One size fits all products are going the way of the dodo. Once Americans watched only three networks. Today's its "57 channels and nothing on" (or 157 as the case may be). Today there are ever more varieties of almost anything, from cars to consumer electronics to beers to types of mustard. Many of these only appeal to the upper end of the income spectrum, but if history is a guide, we can see this filter down assuming we are able to raise average incomes over time. Whatever the case, there is plenty of room in the marketplace for niche products and I see no reason why American's can't make them.
Also, I see lots of evidence that Americans can compete and win in the craftsmanship sweepstakes. We think of Europe as the home of old world luxury. And indeed, their design and craft industry draw on a long history of bespoke products of the highest quality for the aristocracy. In America, we've got different roots and a different design and craft ethic. I think this is best illustrated by the DIY movement. Think about it. Today, America arguably brews the best and most diverse and innovative beers in the world. It should come as no surprise that there is a robust homebrew scene as well. Similarly, it isn't surprising that we find all sorts of specialty racing and fancy aftermarket auto suppliers in a country where tons of people still like nothing better than to work on cars. Demand for organic produce and local, small scale organic farms and a home gardening resurgence go hand in hand. There would appear to be almost limitless opportunities to exploit this to start renewing our manufacturing base.
Here are some recent articles that might add additional perspectives to the debate:
Telestrian Data Terminal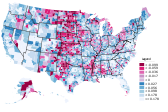 A production of the Urbanophile, Telestrian is the fastest, easiest, and best way to access public data about cities and regions, with totally unique features like the ability to create thematic maps with no technical knowledge and easy to use place to place migration data. It's a great way to support the Urbanophile, but more importantly it can save you tons of time and deliver huge value and capabilities to you and your organization.
About the Urbanophile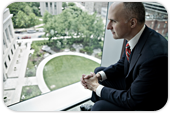 Aaron M. Renn is an opinion-leading urban analyst, consultant, speaker, and writer on a mission to help America's cities thrive and find sustainable success in the 21st century.
Contact
Please email before connecting with me on LinkedIn if we don't already know each other.
Twitter Feed
World Blogroll
Non-English Blogroll