Friday, September 11th, 2009
Recession Job Losses
The Windy Citizen pointed me at coverage of metro area job losses in the recession. Here is how the 12 cities I principally cover in this blog stacked up, sorted in descending order of percentage losses:
Detroit; 139,600 jobs; -7.5%
Milwaukee; 44,800; -5.2%
Cleveland; 54,100; -5.1%
Chicago; 206,200; -4.5%
Indianapolis; 40,200; -4.4%
Cincinnati; 42,200; -4.0%
Louisville; 22,900; -3.7%
Minneapolis-St. Paul; 63,100; -3.5%
St. Louis; 43,900; -3.3%
Pittsburgh; 32,800 – 2.8%
Kansas City; 21,900; -2.1%
Columbus, Ohio; 19,600; -2.1%
A couple things that jump out of me from this are that Chicago and Indianapolis are doing far worse than conventional wisdom views of their overall economic health. Both regions are getting clobbered. The Pittsburgh story gets some additional ammunition, as does my view that Columbus is the next Midwestern star.
Recession Job Recovery
So when will the jobs come back? Nobody knows for sure, but an organization called IHS Global Insight has predicted the year in which employment will match its pre-recession peak in various major US cities (via IBJ News Talk):
Kansas City: 2011
Columbus: 2012
Indianapolis: 2012
Louisville: 2013
Minneapolis-St. Paul: 2013
Pittsburgh: 2013
Chicago: 2014
Cincinnati: 2014
St. Louis: 2014
Cleveland: After 2015
Detroit: After 2015
Milwaukee: After 2015
High Speed Rail Roundup
Harvard economist Ed Glaeser writes for the NYT Economix blog. A few weeks ago he did a four part series on high speed rail. I'd meant to do a post on this but didn't get around to it. So here are some belated links. I think it is fair to say he's a skeptic:
Race is on to grab stake in rail effort (WSJ)
Planes, Trains, and Automobiles: Is America Allergic to High Speed Rail? (WSJ Op-Ed)
Amtrak runs off the rails (New Geography)
The "Prince of Pops" Dead at 74
Erich Kunzel, longstanding pops conductor at the Cincinnati Symphony Orchestra, died recently at aged 74.
The Cincinnati Symphony is a well known national orchestra, but it was as the Cincinnati Pops under Kunzel that they achieved their greatest popular success. Kunzel recorded 85 albums with the Cincinnati Pops, an astonishing 55 of which made it into the top 10 on the Billboard classical charts. They sold over 10 million copies and and earned several grammy awards. Truly a giant has passed.
Indy Cultural Trail Bus Shelters
The Indy Cultural Trail program announced that it will be installing three new bus shelters along the trail designed by local architect Donna Sink:
These shelters will feature the works from local poets, and are also constructed with an eco-friendly design.
Ohio Ambassadors
@AndreaApplegate pointed me at this program the state of Ohio is launching called "Ohio Ambassadors" looking for volunteers who are willing to "tell the Ohio story". Done correctly, this could be a big win. In fact, it is something I suggested that Indianapolis adopt at variation of, particularly for minorities. Let's face it, if you are an ethnic professional, gay, etc. and considering a move to the Midwest, the reputation alone could give you pause. But the Midwest is already diverse today. Why not tap into that by getting local volunteers of similar backgrounds to be on "hot standby" to help show a prospective recruit around town and show him or here that there will be a community of people like them, an active social life, access to native culture, etc.? This might actually prove more powerful than any swank dinner or trip to the local sports team's skybox.
One thing about this program that caught my eye was the concept of the "Ambassador at Large", which is made up of, "Anybody not living in our state that has had a positive Ohio experience and wants to Share the Ohio Story with others." Imagine that, looking at people who left as a sort of field sales force and and actual asset.
We'll see what this program turns out to be since so few details are available. If it is just a marketing mailing list and some freebies, it probably won't amount to much. But done right, it could have some benefits.
Powering the World With Solar
Here's an interesting map showing the surface area that would be required to supply the world's energy needs with solar power. I don't know if it is accurate, but it is provocative.
Portland Creatives Find Ways to Work Together
GOOD explores the problem of what to do when there are more people who want to live in a city than jobs for them with regards to Portland, Oregon:

Portland, Oregon—the misty evergreen Shangri-La for the young, the creative, and the progressive—has an interesting problem. Its miles of bike lanes, its rock-bottom rents, its deep vats of craft brews are all far too good. Yes, Portland has actually made itself too attractive. According to one study that compared May of 2009 with May of 2008, Oregon's unemployment has grown faster than any other state in the country, 3 percent. For large metropolitan areas in the country, Portland has one of the highest unemployment rates, which topped out at about 11.8 percent—even higher than Detroit. To blame, some economists believe, are the large numbers of designers and artists who have been moving there without jobs….As I strolled the city from meeting to meeting, I realized that out of necessity, Portland is quickly finding the answers to a much greater issue that's going to affect an increasingly freelance workforce across the country: Where are all these people going to work?
This interesting piece talks about firms opening up their office space for "co-working", and interesting things like low cost space in converted motels turning into labs for small business startups.
Paris Metro Augmented Reality Application
One of the super-cool features of the new iPhone 3GS is the so-called "augmented reality", where you hold up the phone and view a live picture of what is in front of you through the camera lens, with information overlaid on it.
The first app out there taking advantage of this is the Paris metro system. You activate the map, hold up your phone, and you see a picture of the street with big signs where the metro is. Pretty cool. Of course naturally they also include advertising as well. You can search for McDonald's and Starbucks. I don't know about you, but the sight of all those huge American logos on the streetscapes of Paris is pretty creepy.
Here's a video demonstration. It's in French, but even if you don't speak the language, the pictures are worth a thousand words. So enjoy a little "réalité augmentée"
National and International Roundup
Joel Kotkin looks at world capitals of the future.
There is more tension and fallout from demographic change resulting from the surging white population of the city of Atlanta, as the CS Monitor reports how a "Memo about a 'black agenda' in mayor's race roils Atlanta". Interestingly, as a city that has long been known as a great place for blacks to live, we may be looking at the first major city in America to flip from majority white to majority black and back again. The dynamics resulting from this will be important for others to study, particularly as central cities regain attraction to many of the people who originally fled them for the suburbs, and their children. See also: "After 35 years, next Atlanta mayor may be white".
Florida Exodus: Rising Taxes Drive Out Residents (Time Magazine via Yahoo)
Planetizen looks at toolkits and design design manuals.
A look at the power of flowers to improve urban streetscapes (via @GenslerOnCities)
Is making right turns easier always a good thing? Interesting thoughts from American Dirt.
Forbes looks at very smart cities in South Korea.
More Midwest
Chicago
The Industrial Wonders of Northwest Indiana (Chicago Sojourn) – Great pictures. Related is "The Magic of Marktown" at the Chicagoist.
Celebrating the 100 year anniversary of the street addressing system (Tribune)
West Loop park infuses Chicago with green space (Inhabit)
O'Hare to get competition? (DC Velocity)
CTA to share bus tracker code with outside developers (CTA Tattler)
Cincinnati
UofC Student Government Votes to Oppose Issue 9 (Urban Cincy)
Jobs aren't coming back (Enquirer)
Detroit
A lesson in municipal finance (Rebuilding Place in the Urban Space)
Southeast Michigan faces $35 billion deficit in road revenue (Detroit News)
Tolls may not cover Mackinac bridge upkeep (Detroit News)
Meijer sees a chance to prosper in Detroit (Daniel Howes @ Detroit News)
Michigan Subsidies Fail (WSJ op-ed) – study referenced comes from a right wing think tank
Indianapolis
Indiana leads the nation – in coal ash ponds (C-J)
Surprise in Indiana: A deli worth the trip (The Atlantic) – Props for the Goose; h/t UrbanIndy
Arkansas Innovation: Stunning Southern Architecture (Web Urbanist) – awesome photos of the work of Marlon Blackwell, who is the architect of the visitor's center at the forthcoming IMA Art and Nature Park.
NIMBY's Gone Wild (Indy Star) – My title
Louisville
Tyler Allen to enter mayor's race (C-J) – Co-Founder of 8664
Neighbors want meat plant out of Butchertown (C-J) – Ironic headline of the day. I hope Louisville keeps in mind the need to preserve manufacturing in the city.
New sectors will heat up in Louisville's economic recovery (C-J)
Memphis
Aerotropolis Redux (Smart City Memphis)
Milwaukee
Study fingers state for Milwaukee's financial woes (J-S)
Zoo interchange delays could cost drivers millions (J-S)
Doyle renews push for transit plan (J-S)
St. Louis
CVS store design rejected (StlUrbanWorkshop) – Attributed to "recently arrived neighbors passionate about urban design"
Telestrian Data Terminal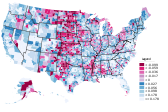 A production of the Urbanophile, Telestrian is the fastest, easiest, and best way to access public data about cities and regions, with totally unique features like the ability to create thematic maps with no technical knowledge and easy to use place to place migration data. It's a great way to support the Urbanophile, but more importantly it can save you tons of time and deliver huge value and capabilities to you and your organization.
About the Urbanophile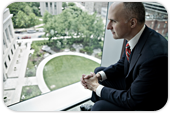 Aaron M. Renn is an opinion-leading urban analyst, consultant, speaker, and writer on a mission to help America's cities thrive and find sustainable success in the 21st century.
Contact
Please email before connecting with me on LinkedIn if we don't already know each other.
Twitter Feed
World Blogroll
Non-English Blogroll