Friday, December 18th, 2009
The Bookings Institution published their plan for Detroit in a long article called "The Detroit Project: A Plan for Solving America's Greatest Urban Disaster" in the New Republic. I recommend checking it out.
I've got to confess that I found it difficult to determine exactly what it is Brookings is recommending. They talked a lot about what worked elsewhere, but did not lay out a crisp set of recommendations for Detroit. For example, they talk a lot about the turnaround in cities like Turin and Bilbao, and some of the things those cities did. But is Detroit supposed to copy what they did, or are those just inspirational stories? It's hard to tell.
I have a lot of respect for Brookings. They do some great work through their Metropolitan Policy Program and are one of the key sources of fantastic data about cities. Nevertheless, based on my understanding of their plan, I have some differences from Brookings. Actually, I agree with a lot of it, but have two main areas of disagreement.
1. Economic Development Paradigm. Brookings and I have a major difference of philosophy here. They explicitly call for a government-led industrial policy. I believe you have to improve the business climate. While I believe the government has an important role to play in economic development, the type of explicit direction of investment to business Brookings advocates isn't going to work. I fundamentally don't believe in the centrally planned economy and planners could, even if successful, could never have enough bandwidth to create as many jobs as Detroit needs.
2. Need for Bolder, Detroit-Specific Action. Brookings recommends things such as regionalism that they generally tout, as well as other standard playbook solutions. Many of these are good and I'd adopt them, but they aren't enough for Detroit. We have to go beyond these to come up with additional "only in Detroit" ideas unique to that city.
I took a more complete look at the Brookings plan and how I would improve it in a two-part series for New Geography.
I was also featured this week in a segment on the future of Detroit on the "Detroit Today" program on WDET-FM. The audio is embedded below. My segment starts at around 31:00. If the player doesn't show up here, you can click through the episode home page to listen. (If anyone wants to edit out just my segment for easy access, I'd welcome getting the MP3.)
In my Brookings take, I didn't think Detroit was much like the other places it was compared to. I'm not the only one. The Overhead Wire, for example, takes issue with comparing Detroit to Turin.
16 Comments
Topics: Civic Branding, Demographic Analysis, Economic Development, Historic Preservation, Public Policy, Regionalism, Strategic Planning, Sustainability, Talent Attraction, Transportation, Urban Culture
Cities: Detroit

16 Responses to "A Plan for Detroit"
Telestrian Data Terminal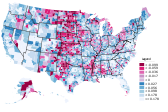 A production of the Urbanophile, Telestrian is the fastest, easiest, and best way to access public data about cities and regions, with totally unique features like the ability to create thematic maps with no technical knowledge and easy to use place to place migration data. It's a great way to support the Urbanophile, but more importantly it can save you tons of time and deliver huge value and capabilities to you and your organization.
About the Urbanophile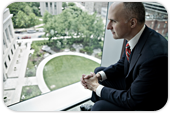 Aaron M. Renn is an opinion-leading urban analyst, consultant, speaker, and writer on a mission to help America's cities thrive and find sustainable success in the 21st century.
Contact
Please email before connecting with me on LinkedIn if we don't already know each other.
Twitter Feed
World Blogroll
Non-English Blogroll