Subscribe/Feeds
Posts By Topic
Tuesday, January 12th, 2010
He's Baaaaack. Everyone's favorite urban explorer and photographer seems to have successfully resolved his most recent round of legal problems, with the result that his No Promise of Safety Site is back up. At least for now.
Whoever this guy is, he's part of a subculture of people who gain unauthorized access to buildings, factories, tunnels, and other parts of urban infrastructure. They appear to be driven a sense of adventure, thrill seeking, curiosity, and a desire to go where few folks ever visit.
I won't necessarily condone this – especially not the vandalism and grafftti in which they engage – but this sort of thing is one of the many edgy sub-cultures that go into making urban life what it is. I might even suggest without these subcultures, urban life would be a lot more boring.
Also, this guy takes some of the most amazing photography of the places he visits I've ever seen. He deserves the title of artist based on these phenomenal photos alone. I strongly suggest checking them out – while you can. Since this guy seems to get in periodic trouble with the law, I might suggest saving a copy of any you can't bear to live without in case the site disappears again.
Again, the pictures are amazing. Here are a few samples to whet your appetite.
Indianapolis
31 stories the hard way:
Chicago
Sitting on the balcony at Aqua, I believe:
Cincinnati
Charlotte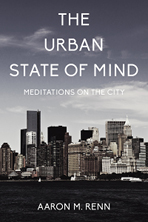 The Urban State of Mind: Meditations on the City is the first Urbanophile e-book, featuring provocative essays on the key issues facing our cities, including innovation, talent attraction and brain drain, global soft power, sustainability, economic development, and localism. Included are 28 carefully curated essays out of nearly 1,200 posts in the first seven years of the Urbanophile, plus 9 original pieces. It's great for anyone who cares about our cities.
Telestrian Data Terminal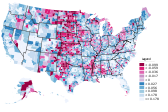 A production of the Urbanophile, Telestrian is the fastest, easiest, and best way to access public data about cities and regions, with totally unique features like the ability to create thematic maps with no technical knowledge and easy to use place to place migration data. It's a great way to support the Urbanophile, but more importantly it can save you tons of time and deliver huge value and capabilities to you and your organization.
About the Urbanophile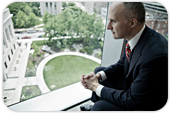 Aaron M. Renn is an opinion-leading urban analyst, consultant, speaker, and writer on a mission to help America's cities thrive and find sustainable success in the 21st century.
Contact
Please email before connecting with me on LinkedIn if we don't already know each other.
World Blogroll
Non-English Blogroll