Subscribe/Feeds
Posts By Topic
Thursday, March 25th, 2010
My latest blog post is up at New Geography. It is called "Midwest Success Stories." It's no secret that the Midwest is a region of the country that is struggling, but there are success as well and they don't always get told. I highlighted six cities that are clearly doing better than the nation as a whole demographically and economically: Columbus, Des Moines, Indianapolis, Kansas City, Madison, and Minneapolis-St. Paul.
Now you'll obviously note the prevalence of state capitals on the list. I addressed that earlier in my piece called "The Urbanophile Conjecture". There are also a few other characteristics these cities largely share that I intend to explore in a future post.
I picked these cities because their metro area data was so strong, but there are plenty of other cities with successful attributes as well and with indications they are turning up. I just noted Pittsburgh's first in-migration in ages, for example. And Chicago's urban core boom is beyond impressive. So please don't think this is an exhaustive catalog of success.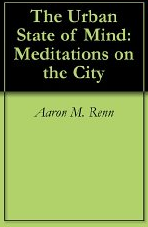 The Urban State of Mind: Meditations on the City is the first Urbanophile e-book, featuring provocative essays on the key issues facing our cities, including innovation, talent attraction and brain drain, global soft power, sustainability, economic development, and localism. Included are 28 carefully curated essays out of nearly 1,200 posts in the first seven years of the Urbanophile, plus 9 original pieces. Great for anyone who cares about our cities, The Urban State of Mind also makes a great gift this holiday season.
About the Urbanophile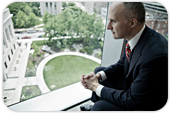 Aaron M. Renn is an opinion-leading urban analyst, consultant, speaker, and writer on a mission to help America's cities thrive and find sustainable success in the 21st century.
Contact
Please email before connecting with me on LinkedIn if we don't already know each other.
Twitter Feed
World Blogroll
Non-English Blogroll