Thursday, July 15th, 2010
My latest post over at New Geography is called "James Drain" Hits Cleveland. It's a look at how the LeBron James decision to head to Miami is a reflection of what is ailing Cleveland and so many other places, especially the fixation on brain drain, and how Cleveland blew a huge opportunity to create a new evangelist for itself.
If I must say so myself, this is a pretty important piece on the topic of talent, so please read it.
For those who don't know who Harvey Pekar is and have never heard of American Splendor, see this fantastic obituary by Anthony Bourdain: Goodbye Splendor. I'd also recommend the excellent American Splendor film.
Thanks to Jim Russell for a good deal of inspiration on this one.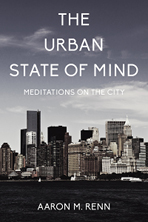 The Urban State of Mind: Meditations on the City is the first Urbanophile e-book, featuring provocative essays on the key issues facing our cities, including innovation, talent attraction and brain drain, global soft power, sustainability, economic development, and localism. Included are 28 carefully curated essays out of nearly 1,200 posts in the first seven years of the Urbanophile, plus 9 original pieces. It's great for anyone who cares about our cities.
About the Urbanophile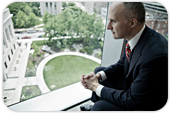 Aaron M. Renn is an opinion-leading urban analyst, consultant, speaker, and writer on a mission to help America's cities thrive and find sustainable success in the 21st century.
Contact
Please email before connecting with me on LinkedIn if we don't already know each other.
Urbanophile in the News
World Blogroll
Non-English Blogroll
-->