Subscribe/Feeds
Posts By Topic
Thursday, October 7th, 2010
Thanks to Greater Greater Washington for pointing me at this incredible video about New York City's livability agenda. (If the video doesn't display, click here). This is simply a must watch.
What I'd like to highlight is how with all these initiatives, the sustainability angle is actually downplayed. If you listen to Mayor Bloomberg and Jannette Sadik-Khan talk, you hear them talking about making tangible, near term improvements in quality of life, safety, and bettering business conditions in the city. In short, it's not about doing something to save the world or because it's the right thing to do. It's about doing them because they make sense for the city and New Yorkers.
Obviously New York is a unique place and these ideas can't be lifted and dropped just anywhere. Other cities will continue to require a more prominent role for the automobile, for example. But the attitude of asking what we can do right now, today to create a safer, more livable city that is a better place to do business is one any city can take to heart. I hope America's other metropolises are listening.
If you are wondering if this is really paying off for New York, the answer is Yes, and in a forthcoming post this weekend I'll give a major demonstration of why.
More:
New York's Leadership in Transportation Design
Another Epic Public Space Win in New York
Janette Sadik-Khan on Changing the Transportation Game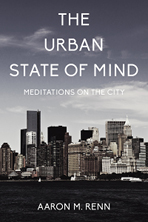 The Urban State of Mind: Meditations on the City is the first Urbanophile e-book, featuring provocative essays on the key issues facing our cities, including innovation, talent attraction and brain drain, global soft power, sustainability, economic development, and localism. Included are 28 carefully curated essays out of nearly 1,200 posts in the first seven years of the Urbanophile, plus 9 original pieces. It's great for anyone who cares about our cities.
Telestrian Data Terminal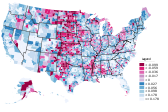 A production of the Urbanophile, Telestrian is the fastest, easiest, and best way to access public data about cities and regions, with totally unique features like the ability to create thematic maps with no technical knowledge and easy to use place to place migration data. It's a great way to support the Urbanophile, but more importantly it can save you tons of time and deliver huge value and capabilities to you and your organization.
About the Urbanophile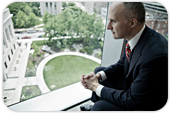 Aaron M. Renn is an opinion-leading urban analyst, consultant, speaker, and writer on a mission to help America's cities thrive and find sustainable success in the 21st century.
Contact
Please email before connecting with me on LinkedIn if we don't already know each other.
World Blogroll
Non-English Blogroll