Subscribe/Feeds
Posts By Topic
Wednesday, October 20th, 2010
I've noted before how the fate of central cities and their regions seem to be linked. While again I can't draw an arrow of causation, it's rare to see a thriving region with a sinking central city.
It's almost a truism that one of the most important drivers of urban success is educational attainment. So let's take a quick look at educational attainment in core cities, using my Midwest metros as a proxy.
This probably isn't a terribly surprising graph. Note the very low educational attainment of the city of Cleveland and Detroit. This highlights clearly the challenge facing those regions.
Here's another view, looking at the change in college degree attainment between 2000 and 2009.
Another illuminating graph. We see again Cleveland and Detroit at the bottom, failing to even keep pace with the national average. On a more positive note, St. Louis saw a very strong increase, which bodes well for that city.
Just something to ponder. Note that I excluded my traditional look at Louisville because a city-county merger skewed the stats.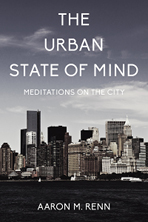 The Urban State of Mind: Meditations on the City is the first Urbanophile e-book, featuring provocative essays on the key issues facing our cities, including innovation, talent attraction and brain drain, global soft power, sustainability, economic development, and localism. Included are 28 carefully curated essays out of nearly 1,200 posts in the first seven years of the Urbanophile, plus 9 original pieces. It's great for anyone who cares about our cities.
Telestrian Data Terminal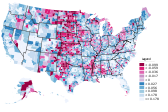 A production of the Urbanophile, Telestrian is the fastest, easiest, and best way to access public data about cities and regions, with totally unique features like the ability to create thematic maps with no technical knowledge and easy to use place to place migration data. It's a great way to support the Urbanophile, but more importantly it can save you tons of time and deliver huge value and capabilities to you and your organization.
About the Urbanophile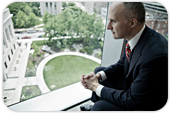 Aaron M. Renn is an opinion-leading urban analyst, consultant, speaker, and writer on a mission to help America's cities thrive and find sustainable success in the 21st century.
Contact
Please email before connecting with me on LinkedIn if we don't already know each other.
World Blogroll
Non-English Blogroll