Subscribe/Feeds
Posts By Topic
Tuesday, November 23rd, 2010
I'm going to be off the rest of the week for the US Thanksgiving holiday. But I'll leave up this open thread for people to chime in with what they are most thankful for about their city.
I'll kick it off as usual. I won't pick just one city, but I'm thankful that across America, no matter how thriving or struggling the city, it always seem there are people passionately making it a better place. From Austin and Chicago to Detroit and Braddock and Buffalo, there's a passionate generation of urbanist out there fighting the fight for their city. I shudder to think where we'd be without them. This gives me hope that more places that we think that are struggling are going to ultimately make a turnaround.
All the best to you and your family.
PS: I realized late yesterday that all the links to my suburbs series were to my old blog site. Here are the updated links for you that should actually work:
Review: Retrofitting Suburbia
End Property Tax Collection in Arrears
Building Suburbs That Last Series:
#1 – Strategy
#2 – New Urbanism and Parcelization
#3 – The Mother of All Impact Fees
#4 – Supporting Home Based Businesses
29 Comments
Topics: Urban Culture


29 Responses to "Thanksgiving Open Thread: What Are You Thankful For About Your City?"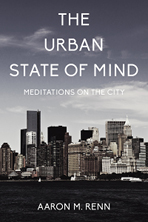 The Urban State of Mind: Meditations on the City is the first Urbanophile e-book, featuring provocative essays on the key issues facing our cities, including innovation, talent attraction and brain drain, global soft power, sustainability, economic development, and localism. Included are 28 carefully curated essays out of nearly 1,200 posts in the first seven years of the Urbanophile, plus 9 original pieces. It's great for anyone who cares about our cities.
Telestrian Data Terminal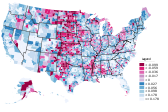 A production of the Urbanophile, Telestrian is the fastest, easiest, and best way to access public data about cities and regions, with totally unique features like the ability to create thematic maps with no technical knowledge and easy to use place to place migration data. It's a great way to support the Urbanophile, but more importantly it can save you tons of time and deliver huge value and capabilities to you and your organization.
About the Urbanophile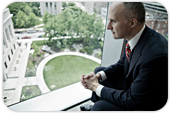 Aaron M. Renn is an opinion-leading urban analyst, consultant, speaker, and writer on a mission to help America's cities thrive and find sustainable success in the 21st century.
Contact
Please email before connecting with me on LinkedIn if we don't already know each other.
World Blogroll
Non-English Blogroll