Wednesday, December 15th, 2010
The Brookings Institution hosted an event called the Global Metro Summit in Chicago last week. Bruce Katz, director of Brookings' Metropolitan Policy Program, gave a 30 minute speech that I think is a good summary of the Brookings worldview and prescription for our nation's cities. Katz hits topics like exports, low carbon, innovation, ramping up industrial production, the primacy of metropolitan regions, collaboration and consolidation, and a push for a robust federal role in cities. (If the video doesn't display for you, which it won't if you are in Google Reader, click here).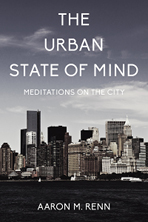 The Urban State of Mind: Meditations on the City is the first Urbanophile e-book, featuring provocative essays on the key issues facing our cities, including innovation, talent attraction and brain drain, global soft power, sustainability, economic development, and localism. Included are 28 carefully curated essays out of nearly 1,200 posts in the first seven years of the Urbanophile, plus 9 original pieces. It's great for anyone who cares about our cities.
About the Urbanophile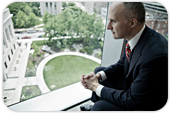 Aaron M. Renn is an opinion-leading urban analyst, consultant, speaker, and writer on a mission to help America's cities thrive and find sustainable success in the 21st century.
Contact
Please email before connecting with me on LinkedIn if we don't already know each other.
Urbanophile in the News
World Blogroll
Non-English Blogroll
-->