Thursday, July 7th, 2011
I have posted quite a few "city videos" in the course of blogging. These are usually unofficial short pieces, often art projects, and frequently featuring time lapse, tilt shift, or other techniques to produce a very cool "music video" about a particular place. I thought I'd share a compilation of some of the coolest and very best of these today. If you have other suggestions, please post a link as a comment.
A lot of these are high quality uploads that more than justify watching them in full screen mode. Enjoy!
You've Got to Love London
This one was an instant classic (if the video doesn't display, click here).
Le Flâneur (Paris)
Here's a variant on the time lapse approach (if the video doesn't display, click here). The creator of this video discussed his techniques over at National Geographic, but alas the post seems to have expired (or I can't find it).
Little Big Berlin
This is such an incredible video. It doesn't necessarily beat you over the head with the coolness of the place like the London and Paris videos, but instead gives you slices of everyday life in way that reveals the city to you. Even the classical soundtrack (Franz Liszt's "Hungarian Rhapsody #2″) is awesome. (If the video doesn't display click here).
Le Tour de France Grand Départ 2010 (Rotterdam)
This one actually is a promotional video, shot for the Grand Départ of the 2010 Tour de France. But it's a great video about cycling and Rotterdam generally. This one I particularly love since the music is a delightful original composition by Erwin Steijlen, featuring vocals by Alma Nieto and Steve Balsamo. (If the video doesn't display, click here).
Inter // States (Tokyo)
This video by Samuel Cockedey isn't as good as the rest of them on the whole, but if you're a transport geek like me, you'll definitely like it (if the video doesn't display, click here).
New York City
The best of the city videos all seem to be from overseas cities (though interestingly the London and Paris ones were made by Americans). Here are a couple of great New York timelapses, however. First, one from James Ogle (if the video doesn't display, click here).
And one by Mindrelic called "Manhattan in Motion" (if the video doesn't display, click here).
A Summer Sped Up (Chicago)
Here's a reader suggestion that I can't believe I've never seen before since I live in Chicago at present. (If the video doesn't display for you, click here).
Hope you enjoyed these.
Telestrian Data Terminal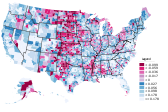 A production of the Urbanophile, Telestrian is the fastest, easiest, and best way to access public data about cities and regions, with totally unique features like the ability to create thematic maps with no technical knowledge and easy to use place to place migration data. It's a great way to support the Urbanophile, but more importantly it can save you tons of time and deliver huge value and capabilities to you and your organization.
About the Urbanophile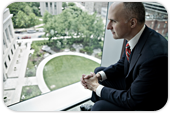 Aaron M. Renn is an opinion-leading urban analyst, consultant, speaker, and writer on a mission to help America's cities thrive and find sustainable success in the 21st century.
Contact
Please email before connecting with me on LinkedIn if we don't already know each other.
Twitter Feed
World Blogroll
Non-English Blogroll