Subscribe/Feeds
Posts By Topic
Friday, July 22nd, 2011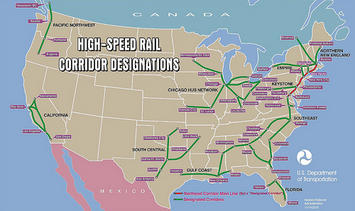 My latest blog post, and one sure to make some people unhappy, is up over at New Geography and is called "Let's Face It, High Speed Rail Is Dead." In it, I argue that a mix of a fiscal crisis, Republican takeovers in the US House and in state houses, a poorly executed HSR program at the federal level (such as frittering away the HSR stimulus and not addressing regulatory hurdles), and unseriousness by most advocates has basically doomed the HSR project. A serious rethink is required.
Some have pointed to a bit of already in the pipeline money such as that which is earmarked for a short Central Valley segment in California as proof that HSR isn't dead. But as in flight funds drain out of the system, it doesn't seem likely any significant amounts will be forthcoming. Hopefully at least the Northeast Corridor investments will proceed in some way.
This isn't to say that there isn't potential value in high speed rail. It's clearly needed in the Northeast Corridor for example, and perhaps some other places. (A lot of the proposals are outright boondoggles, however). But I don't see how any major national system like the one envisioned in the map above gets off the ground any time soon.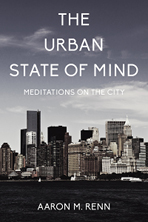 The Urban State of Mind: Meditations on the City is the first Urbanophile e-book, featuring provocative essays on the key issues facing our cities, including innovation, talent attraction and brain drain, global soft power, sustainability, economic development, and localism. Included are 28 carefully curated essays out of nearly 1,200 posts in the first seven years of the Urbanophile, plus 9 original pieces. It's great for anyone who cares about our cities.
Telestrian Data Terminal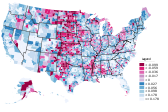 A production of the Urbanophile, Telestrian is the fastest, easiest, and best way to access public data about cities and regions, with totally unique features like the ability to create thematic maps with no technical knowledge and easy to use place to place migration data. It's a great way to support the Urbanophile, but more importantly it can save you tons of time and deliver huge value and capabilities to you and your organization.
About the Urbanophile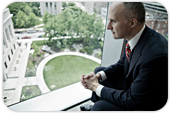 Aaron M. Renn is an opinion-leading urban analyst, consultant, speaker, and writer on a mission to help America's cities thrive and find sustainable success in the 21st century.
Contact
Please email before connecting with me on LinkedIn if we don't already know each other.
World Blogroll
Non-English Blogroll