Thursday, July 28th, 2011
I've previously featured writings about Geoffrey West and his band of researchers who have been trying to show that cities follow a series of fairly simple mathematical laws related to their size, similar to biological organisms. Their findings are controversial to many, but it's certainly worth considering what they have to say if nothing else. Geoffrey West recently gave a TED talk on their findings that I think presents them in a very accessible way, so here it is for those who are interested. There are certainly some potentially interesting implications in here. (If the video doesn't display for you, click here).
h/t Dave Hix
Update: Courtesy of Jim Russell, here's a thougthful analysis of Dr. West's work.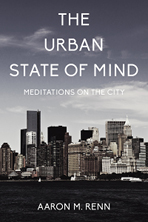 The Urban State of Mind: Meditations on the City is the first Urbanophile e-book, featuring provocative essays on the key issues facing our cities, including innovation, talent attraction and brain drain, global soft power, sustainability, economic development, and localism. Included are 28 carefully curated essays out of nearly 1,200 posts in the first seven years of the Urbanophile, plus 9 original pieces. It's great for anyone who cares about our cities.
About the Urbanophile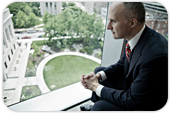 Aaron M. Renn is an opinion-leading urban analyst, consultant, speaker, and writer on a mission to help America's cities thrive and find sustainable success in the 21st century.
Contact
Please email before connecting with me on LinkedIn if we don't already know each other.
Urbanophile in the News
World Blogroll
Non-English Blogroll
-->