Subscribe/Feeds
Posts By Topic
Wednesday, November 9th, 2011
About a year ago I wrote a post called "Does Policy Matter?" examining whether or not state policy really makes that much difference in how various regional economies perform. It seems pretty obvious that states can really screw things up, but can they make it better?
With the voters repealing legislation that would have put limits on public sector unions in Ohio, we now have a situation where five core Great Lakes states, states which face broadly similar challenges and opportunities, have now staked out some very interesting contrasts in how they want to do business. It will be interesting to see how they fare. The contestants, with their strategies, are:
1. Indiana. We'll be the South-lite. Think K-Mart, not Wal-Mart. Bare bones and proud of it, though unlike Texas and Tennessee we don't have right to work but we do have a state income tax.
2. Illinois. We're as screwed up as California and New York, but we think we're just as rich and important as California and New York, so we don't really care.
3. Wisconsin. Why don't we see what happens when you take a chain saw to a blue state?
4. Michigan. We've got the worst business reputation in the country and have been in recession for over a decade. But let's not go too crazy changing.
5. Ohio. Union and proud of it. Big blue all the way baby, and let's super-size those pensions while were at it.
May the best state win.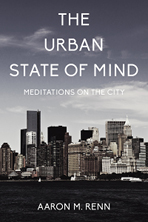 The Urban State of Mind: Meditations on the City is the first Urbanophile e-book, featuring provocative essays on the key issues facing our cities, including innovation, talent attraction and brain drain, global soft power, sustainability, economic development, and localism. Included are 28 carefully curated essays out of nearly 1,200 posts in the first seven years of the Urbanophile, plus 9 original pieces. It's great for anyone who cares about our cities.
Telestrian Data Terminal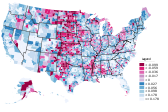 A production of the Urbanophile, Telestrian is the fastest, easiest, and best way to access public data about cities and regions, with totally unique features like the ability to create thematic maps with no technical knowledge and easy to use place to place migration data. It's a great way to support the Urbanophile, but more importantly it can save you tons of time and deliver huge value and capabilities to you and your organization.
About the Urbanophile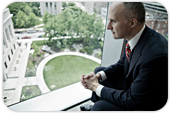 Aaron M. Renn is an opinion-leading urban analyst, consultant, speaker, and writer on a mission to help America's cities thrive and find sustainable success in the 21st century.
Contact
Please email before connecting with me on LinkedIn if we don't already know each other.
World Blogroll
Non-English Blogroll