Tuesday, November 22nd, 2011
As those of us in the US head into the Thanksgiving holiday, I want to leave this open thread for anyone to post what they are thankful for about their city.
For Chicago, I'm thankful for the positive changes that have been coming to the city in Rahm's administration. I was no Daley hater, nor do I agree with everything Rahm's done, but clearly there has been progress on a number of fronts: 8,000 new jobs downtown announced, bringing in Gabe Klein to run CDOT, putting together a budget that doesn't rely on gimmicks, etc. We'll see how things develop from here, esp. as Chicago is a city and region with massive problems, but so far so good.
See you next week.
26 Responses to "Thanksgiving Day Open Thread: What Are You Thankful For About Your City?"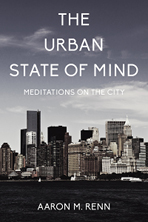 The Urban State of Mind: Meditations on the City is the first Urbanophile e-book, featuring provocative essays on the key issues facing our cities, including innovation, talent attraction and brain drain, global soft power, sustainability, economic development, and localism. Included are 28 carefully curated essays out of nearly 1,200 posts in the first seven years of the Urbanophile, plus 9 original pieces. It's great for anyone who cares about our cities.
About the Urbanophile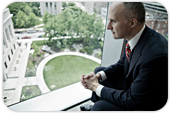 Aaron M. Renn is an opinion-leading urban analyst, consultant, speaker, and writer on a mission to help America's cities thrive and find sustainable success in the 21st century.
Contact
Please email before connecting with me on LinkedIn if we don't already know each other.
Urbanophile in the News
World Blogroll
Non-English Blogroll
-->