Subscribe/Feeds
Posts By Topic
Wednesday, January 4th, 2012
A few weeks ago (I think, based on the date of the page), 60 Minutes did a segment on the housing crisis and especially how it is affecting Cleveland. The video is embedded below, but for those of you in Google Reader or a similar platform, it probably won't show up, so if it doesn't, click here to watch it.
What I find most disturbing about this video is how banks and institutions have walked away from these homes at the same time that whatever residual value is left in the neighborhoods is provided by those families who are underwater and financially struggling, yet see paying their mortgage as a debt of honor. In other words, just how everyone else used to look at things.
I've seen a lot of writing about how the financial crisis, the Ponzi schemes, the insider trading deals, the special favors and cronyism are eroding the "high trust" nature of our economy in ways that could affect its functioning for a long time to come. It isn't hard to see this happening. Sooner or later the people who operate on traditional good faith principles of deal making are going to realize that such a high percentage of America operates on purely the personal cost/benefit calculus of the now that anyone who does things "the old fashioned" way is a chump. I hope it doesn't come to that.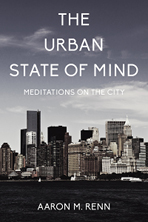 The Urban State of Mind: Meditations on the City is the first Urbanophile e-book, featuring provocative essays on the key issues facing our cities, including innovation, talent attraction and brain drain, global soft power, sustainability, economic development, and localism. Included are 28 carefully curated essays out of nearly 1,200 posts in the first seven years of the Urbanophile, plus 9 original pieces. It's great for anyone who cares about our cities.
Telestrian Data Terminal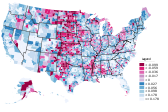 A production of the Urbanophile, Telestrian is the fastest, easiest, and best way to access public data about cities and regions, with totally unique features like the ability to create thematic maps with no technical knowledge and easy to use place to place migration data. It's a great way to support the Urbanophile, but more importantly it can save you tons of time and deliver huge value and capabilities to you and your organization.
About the Urbanophile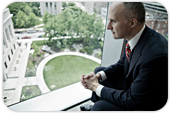 Aaron M. Renn is an opinion-leading urban analyst, consultant, speaker, and writer on a mission to help America's cities thrive and find sustainable success in the 21st century.
Contact
Please email before connecting with me on LinkedIn if we don't already know each other.
World Blogroll
Non-English Blogroll