It can be difficult to identify exactly what sprawl is sometimes. Many cities are experiencing strong suburban expansion, but are also growing regional population as well. When you are adding nearly a million and a half people a decade like Houston is, it's very likely your urban footprint is going to grow.
But there are some cities in America whose regional population has been flat (perhaps with some ups and downs in between) since 1950. This lets us examine sprawl in its pure form – an increase in urban footprint with no increase in population. Chuck Banas previously showed us this at work in Buffalo. Now Don Carter has done the same thing for Pittsburgh. In his recent TEDxPittsburgh talk, he put up the graphic below which struck me right away: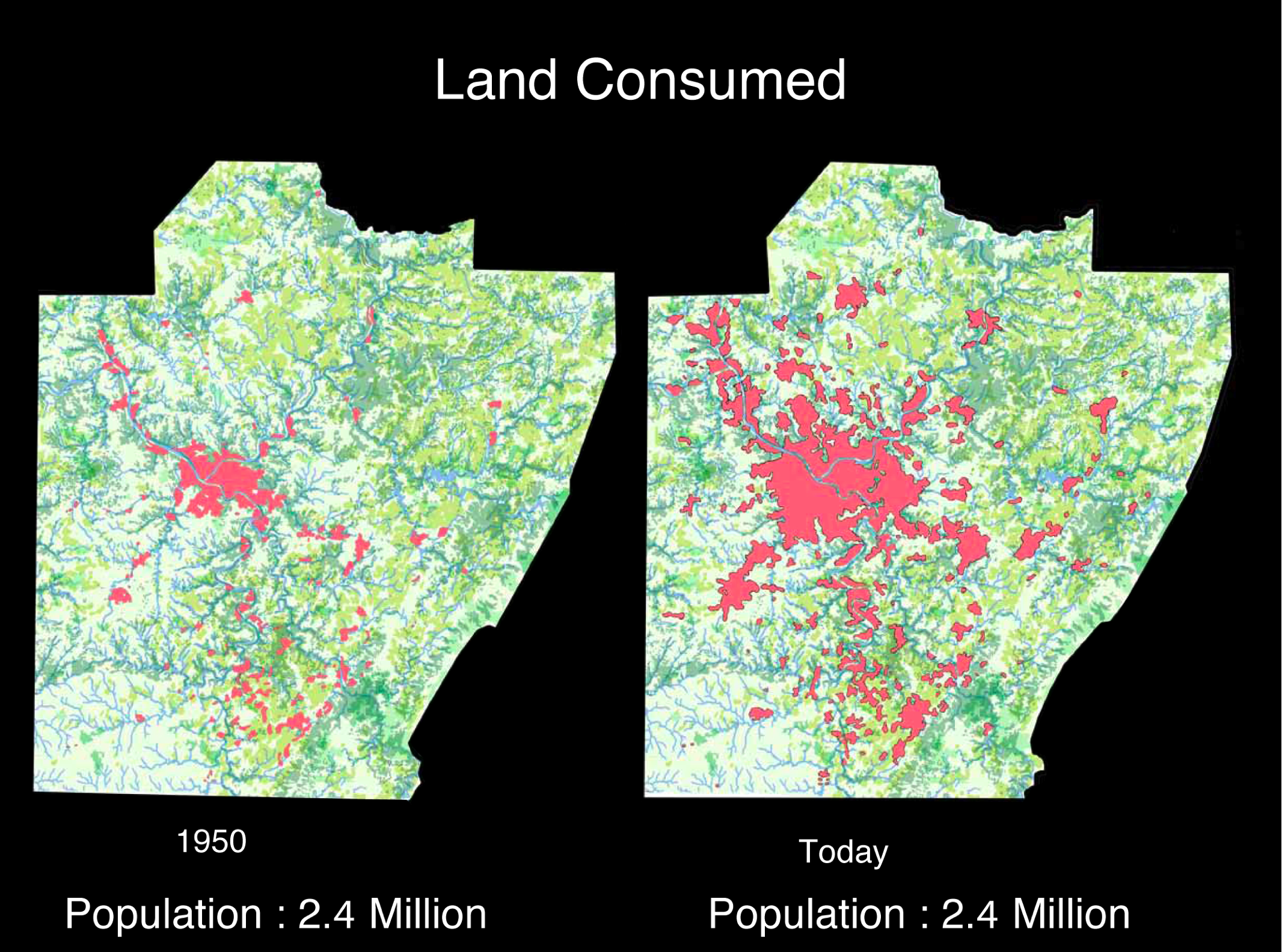 That's a staggering increase in the urban footprint for no increase in population. The population ups and downs clearly nowhere came close to this footprint increase. While certainly not the only factor at work, clearly in many places this is part of the reason why we are broke. As Chuck Banas put it, "Same number of people, three times as much stuff." – to pay for and maintain forever. No wonder some places are in such bad fiscal shape.
If you don't remember Chuck's Buffalo map, here it is again to refresh your memory: