Subscribe/Feeds
Posts By Topic
Wednesday, January 4th, 2012
It can be difficult to identify exactly what sprawl is sometimes. Many cities are experiencing strong suburban expansion, but are also growing regional population as well. When you are adding nearly a million and a half people a decade like Houston is, it's very likely your urban footprint is going to grow.
But there are some cities in America whose regional population has been flat (perhaps with some ups and downs in between) since 1950. This lets us examine sprawl in its pure form – an increase in urban footprint with no increase in population. Chuck Banas previously showed us this at work in Buffalo. Now Don Carter has done the same thing for Pittsburgh. In his recent TEDxPittsburgh talk, he put up the graphic below which struck me right away: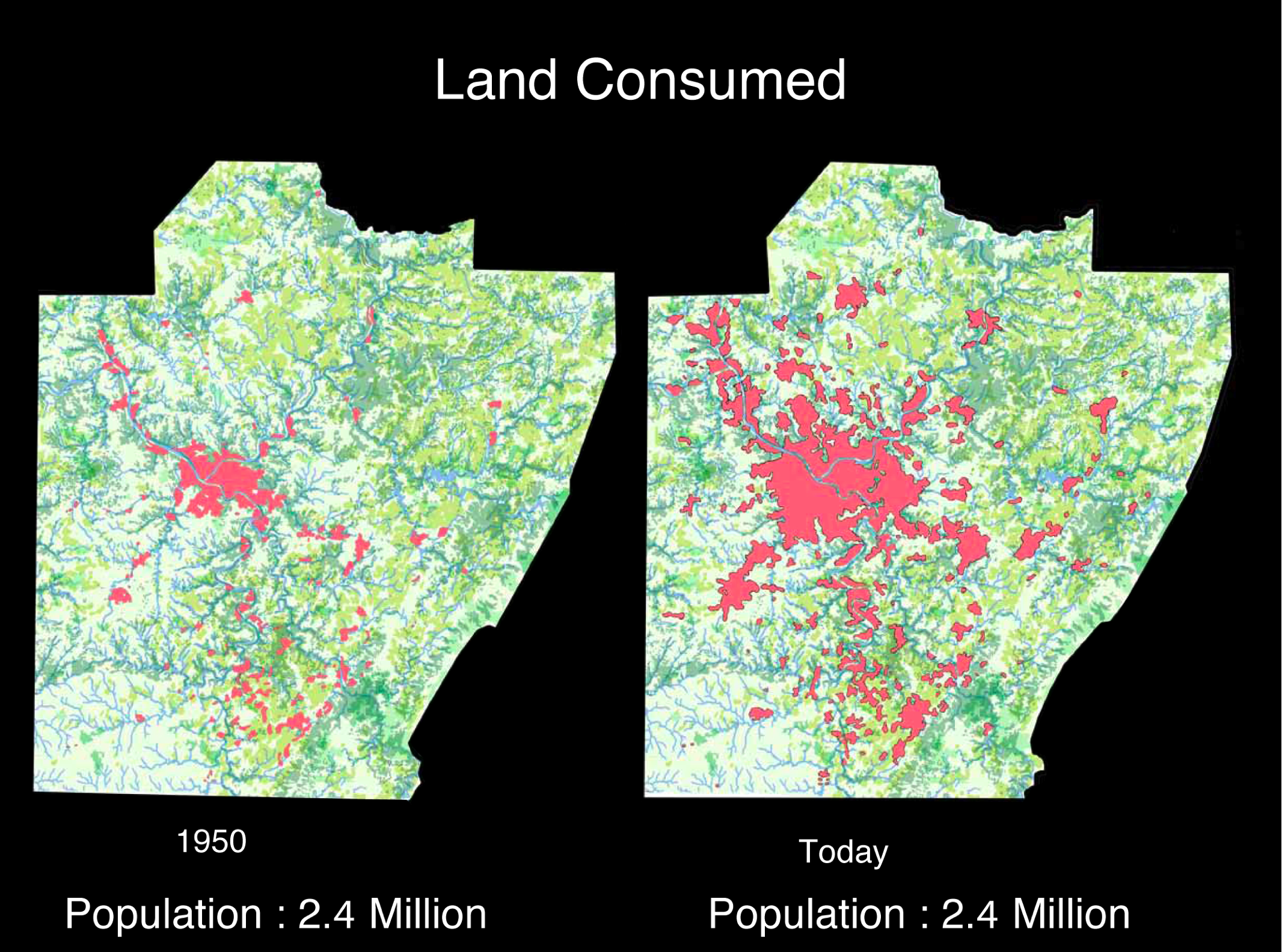 That's a staggering increase in the urban footprint for no increase in population. The population ups and downs clearly nowhere came close to this footprint increase. While certainly not the only factor at work, clearly in many places this is part of the reason why we are broke. As Chuck Banas put it, "Same number of people, three times as much stuff." – to pay for and maintain forever. No wonder some places are in such bad fiscal shape.
If you don't remember Chuck's Buffalo map, here it is again to refresh your memory: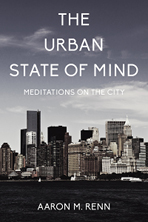 The Urban State of Mind: Meditations on the City is the first Urbanophile e-book, featuring provocative essays on the key issues facing our cities, including innovation, talent attraction and brain drain, global soft power, sustainability, economic development, and localism. Included are 28 carefully curated essays out of nearly 1,200 posts in the first seven years of the Urbanophile, plus 9 original pieces. It's great for anyone who cares about our cities.
Telestrian Data Terminal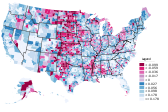 A production of the Urbanophile, Telestrian is the fastest, easiest, and best way to access public data about cities and regions, with totally unique features like the ability to create thematic maps with no technical knowledge and easy to use place to place migration data. It's a great way to support the Urbanophile, but more importantly it can save you tons of time and deliver huge value and capabilities to you and your organization.
About the Urbanophile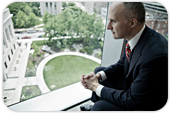 Aaron M. Renn is an opinion-leading urban analyst, consultant, speaker, and writer on a mission to help America's cities thrive and find sustainable success in the 21st century.
Contact
Please email before connecting with me on LinkedIn if we don't already know each other.
World Blogroll
Non-English Blogroll