Subscribe/Feeds
Posts By Topic
Thursday, February 9th, 2012
Since there are a lot of new readers here at the Urbanophile, I wanted to share a few ways you can more easily keep up with everything that's going on.
By far the easiest way to read the Urbanophile is simply to subscribe by email. Then whenever new posts roll off the presses here at Urbanophile HQ, they'll end up in your inbox. No having to come back and check. I'll send at most one email per day. Just click here to subscribe by email. After signing up, the system will send you an email with a confirmation link you'll need to click to activate your subscription. If you don't see it, look in your Spam/Bulk folder.
For those who'd rather read in Google Reader or similar program, you can click here to subscribe by RSS. I provide a full RSS feed – no teasers.
I also maintain an active Twitter feed where I send out the most interesting urban related links and news I come across each day. My 9,000+ followers can't be wrong on the value of this, so follow me at @urbanophile today.
Also, for those of you who prefer to consume content via Facebook, I also have a Facebook fan page.
Thanks so much for your readership, and now back to your regularly scheduled content.
Comments Off



Comments are closed.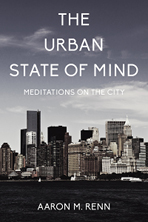 The Urban State of Mind: Meditations on the City is the first Urbanophile e-book, featuring provocative essays on the key issues facing our cities, including innovation, talent attraction and brain drain, global soft power, sustainability, economic development, and localism. Included are 28 carefully curated essays out of nearly 1,200 posts in the first seven years of the Urbanophile, plus 9 original pieces. It's great for anyone who cares about our cities.
Telestrian Data Terminal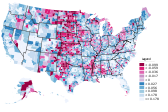 A production of the Urbanophile, Telestrian is the fastest, easiest, and best way to access public data about cities and regions, with totally unique features like the ability to create thematic maps with no technical knowledge and easy to use place to place migration data. It's a great way to support the Urbanophile, but more importantly it can save you tons of time and deliver huge value and capabilities to you and your organization.
About the Urbanophile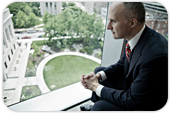 Aaron M. Renn is an opinion-leading urban analyst, consultant, speaker, and writer on a mission to help America's cities thrive and find sustainable success in the 21st century.
Contact
Please email before connecting with me on LinkedIn if we don't already know each other.
World Blogroll
Non-English Blogroll