Wednesday, February 22nd, 2012
Insight Labs is a sort of virtual think tank for non-profit innovation that "lures the smartest, most creative, most influential people out of boardrooms and darkened auditoriums to get them engaged in designing a better world." I was greatly privileged to be part of one of their invigorating sessions recently. Back in November of last year, Insight Labs Jeff Leitner and Howell J. Malham appeared on Chicago Public Radio's 848 to talk about branding the Great Lakes regions. They have a lot of interesting things to say on the topic of civic branding, among them that you should think twice about doing a branding campaign for your city. This segment is well worth a listen if you are interested in the topic. (If you are on Google Reader or a similar platform, the embedded audio won't display, so click here to listen).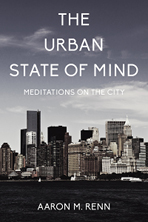 The Urban State of Mind: Meditations on the City is the first Urbanophile e-book, featuring provocative essays on the key issues facing our cities, including innovation, talent attraction and brain drain, global soft power, sustainability, economic development, and localism. Included are 28 carefully curated essays out of nearly 1,200 posts in the first seven years of the Urbanophile, plus 9 original pieces. It's great for anyone who cares about our cities.
About the Urbanophile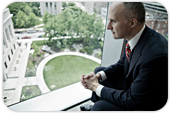 Aaron M. Renn is an opinion-leading urban analyst, consultant, speaker, and writer on a mission to help America's cities thrive and find sustainable success in the 21st century.
Contact
Please email before connecting with me on LinkedIn if we don't already know each other.
Urbanophile in the News
World Blogroll
Non-English Blogroll
-->