Subscribe/Feeds
Posts By Topic
Wednesday, April 4th, 2012
The Detroit Free Press ran a story this week called "With so much space, so few options – Detroit's vast vacant lots are a burden" highlighting the sheer scale of the vacant land problem in Detroit. As they note:
If vacant lots were painted red, an aerial view of Detroit would look like a bad case of the measles. There is so much empty land today within Detroit's 139 square miles — land slowly returning to nature with no buildings — the city of Paris could fit inside. If all that land were gathered into football fields, Detroit could host 25,000 simultaneous games.
In recent years there have been ten times more demolition permits as construction permits, as this Free Press graphic shows:
h/t Chicagoist
Bonus Data Graphic: Real Time Wind Map
If you haven't seen it already, Fernanda Viégas and Martin Wattenberg have put out a very cool real time wind map that shows the current winds streaking across the United States. Here's a still of what it looks like. Click through to check it out.
h/t Likecool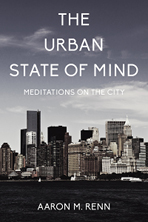 The Urban State of Mind: Meditations on the City is the first Urbanophile e-book, featuring provocative essays on the key issues facing our cities, including innovation, talent attraction and brain drain, global soft power, sustainability, economic development, and localism. Included are 28 carefully curated essays out of nearly 1,200 posts in the first seven years of the Urbanophile, plus 9 original pieces. It's great for anyone who cares about our cities.
Telestrian Data Terminal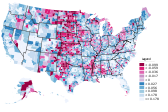 A production of the Urbanophile, Telestrian is the fastest, easiest, and best way to access public data about cities and regions, with totally unique features like the ability to create thematic maps with no technical knowledge and easy to use place to place migration data. It's a great way to support the Urbanophile, but more importantly it can save you tons of time and deliver huge value and capabilities to you and your organization.
About the Urbanophile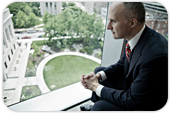 Aaron M. Renn is an opinion-leading urban analyst, consultant, speaker, and writer on a mission to help America's cities thrive and find sustainable success in the 21st century.
Contact
Please email before connecting with me on LinkedIn if we don't already know each other.
World Blogroll
Non-English Blogroll