Wednesday, May 23rd, 2012
I just got back from the CEOs for Cities spring meeting in Cincinnati. It was the first time I got to spend any time there in a couple of years. But even in that short span of time in a bad economy, downtown Cincinnati and Over the Rhine have really boomed in a way that was beyond even what I expected. Reputedly there are still over 500 vacant buildings in OTR, so everything isn't great, but I noticed a lot more vitality in the central area than even a short time ago.
Even the local TV news has picked up on this. Here's a segment WCPO did on what's happening downtown. (If the video doesn't display for you, click here). It's a good story, but the way the anchors approach the story tells you a lot about what smaller city downtowns have to put up with.
h/t Randy Simes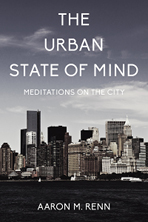 The Urban State of Mind: Meditations on the City is the first Urbanophile e-book, featuring provocative essays on the key issues facing our cities, including innovation, talent attraction and brain drain, global soft power, sustainability, economic development, and localism. Included are 28 carefully curated essays out of nearly 1,200 posts in the first seven years of the Urbanophile, plus 9 original pieces. It's great for anyone who cares about our cities.
About the Urbanophile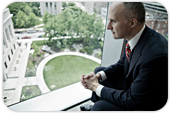 Aaron M. Renn is an opinion-leading urban analyst, consultant, speaker, and writer on a mission to help America's cities thrive and find sustainable success in the 21st century.
Contact
Please email before connecting with me on LinkedIn if we don't already know each other.
Urbanophile in the News
World Blogroll
Non-English Blogroll
-->