Wednesday, July 11th, 2012
There a couple good infographics recently over at Atlantic Cities I wanted to highlight. The first is a map of America's leading high tech metros. There's a table and commentary in Richard Florida's accompanying analysis article you should check out.
The strength of Detroit in the Midwest really stood out to me.
Melting Pot Cities
They had another great article on America's melting pot cities that included this map of naturalized citizens per capita in metro areas:
The east and west coast are clearly dominant here.
Church vs. Beer
And the always entertaining site Floating Sheep posted this map of church vs. beer mentions on Twitter:
What I found most interesting here was the predominance of metropolitan counties in church mentions in a lot of the country vs. their rural hinterland.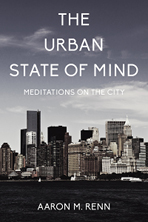 The Urban State of Mind: Meditations on the City is the first Urbanophile e-book, featuring provocative essays on the key issues facing our cities, including innovation, talent attraction and brain drain, global soft power, sustainability, economic development, and localism. Included are 28 carefully curated essays out of nearly 1,200 posts in the first seven years of the Urbanophile, plus 9 original pieces. It's great for anyone who cares about our cities.
About the Urbanophile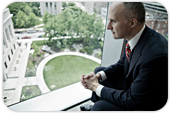 Aaron M. Renn is an opinion-leading urban analyst, consultant, speaker, and writer on a mission to help America's cities thrive and find sustainable success in the 21st century.
Contact
Please email before connecting with me on LinkedIn if we don't already know each other.
Urbanophile in the News
World Blogroll
Non-English Blogroll
-->