Subscribe/Feeds
Posts By Topic
Wednesday, August 29th, 2012
Jim Russell alerted me to a diaspora marketing campaign from Memphis, Tennessee. They are trying to lure residents who left back home. One part of this is a web ad in the style of Chrysler's "Imported From Detroit" called "The Comeback," which you can see below. If the video doesn't display, click here.
Looking at the diaspora is good. I might also suggest places where Memphis already is seeing in-migrants arrive from. Some of them are Nashville (unsurprising), Atlanta, Chicago, and Dallas.
Memphis metro is 46.6% black – highest in the US among all large metros. Some writers are observing a reverse Great Migration back to the South. A lot of that black growth is occurring in places that have been more robust economically like Atlanta and Charlotte, unsurprisingly. But Memphis might try to figure out how to take advantage of the trend, particularly with the Great Recession affecting the economies of some of those other places, particularly Atlanta.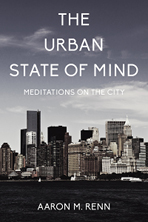 The Urban State of Mind: Meditations on the City is the first Urbanophile e-book, featuring provocative essays on the key issues facing our cities, including innovation, talent attraction and brain drain, global soft power, sustainability, economic development, and localism. Included are 28 carefully curated essays out of nearly 1,200 posts in the first seven years of the Urbanophile, plus 9 original pieces. It's great for anyone who cares about our cities.
Telestrian Data Terminal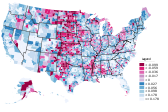 A production of the Urbanophile, Telestrian is the fastest, easiest, and best way to access public data about cities and regions, with totally unique features like the ability to create thematic maps with no technical knowledge and easy to use place to place migration data. It's a great way to support the Urbanophile, but more importantly it can save you tons of time and deliver huge value and capabilities to you and your organization.
About the Urbanophile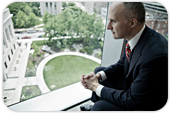 Aaron M. Renn is an opinion-leading urban analyst, consultant, speaker, and writer on a mission to help America's cities thrive and find sustainable success in the 21st century.
Contact
Please email before connecting with me on LinkedIn if we don't already know each other.
World Blogroll
Non-English Blogroll