Wednesday, September 19th, 2012
Here's an interesting 1969 video from French TV on Los Angeles. Not only does it contain some great footage of the city from that era, but a number of interesting observations. In French with subtitles. The subtitles are in closed captioning, so hit the "CC" button on the bottom control bar to turn them on. If the video doesn't display, click here.
h/t Kaid Benfield/NRDC. Check out his commentary.
Report from Rhode Island
I've posted a number of historic "newsreel" type city documentaries in the past. Here's another one, this time of Rhode Island. This video was made sometime during World War II. If it doesn't display for you, click here.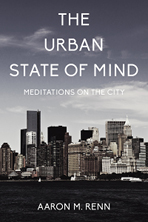 The Urban State of Mind: Meditations on the City is the first Urbanophile e-book, featuring provocative essays on the key issues facing our cities, including innovation, talent attraction and brain drain, global soft power, sustainability, economic development, and localism. Included are 28 carefully curated essays out of nearly 1,200 posts in the first seven years of the Urbanophile, plus 9 original pieces. It's great for anyone who cares about our cities.
About the Urbanophile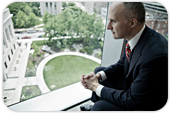 Aaron M. Renn is an opinion-leading urban analyst, consultant, speaker, and writer on a mission to help America's cities thrive and find sustainable success in the 21st century.
Contact
Please email before connecting with me on LinkedIn if we don't already know each other.
Urbanophile in the News
World Blogroll
Non-English Blogroll
-->