Wednesday, January 16th, 2013
For some reason, Paris seems to inspire the most cool time lapses out there. (Click my Paris link in the left sidebar under Cities, and I think it's mostly videos of various types). Here's another one by Benjamin Trancart called "City of Light." Definitely full screen, high def for this one. If the video doesn't display, click here.
Telestrian Data Terminal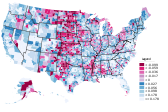 A production of the Urbanophile, Telestrian is the fastest, easiest, and best way to access public data about cities and regions, with totally unique features like the ability to create thematic maps with no technical knowledge and easy to use place to place migration data. It's a great way to support the Urbanophile, but more importantly it can save you tons of time and deliver huge value and capabilities to you and your organization.
About the Urbanophile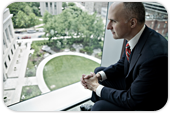 Aaron M. Renn is an opinion-leading urban analyst, consultant, speaker, and writer on a mission to help America's cities thrive and find sustainable success in the 21st century.
Contact
Please email before connecting with me on LinkedIn if we don't already know each other.
Twitter Feed
World Blogroll
Non-English Blogroll