Wednesday, January 30th, 2013
I was very pleased this week to be a guest on Ted Nesi's "Executive Suite" talk show on WPRI-TV in Providence. We spent about half an hour talking about the challenges and opportunities facing the region. Here's the show, without commercial interruption even. We cover a lot of ground, and I think much of the thinking is relevant to many other cities. If the video doesn't display for you, click here.
A big point I made was the need to think metro, not Rhode Island. But gosh darnit didn't I go and talk Rhode Island myself for most of the rest of the piece? I think it just goes to show how difficult it is even for the diligent newcomer to maintain a perspective that's different from the one that's basically in the air he breathes.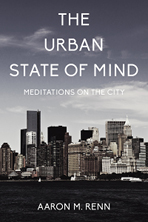 The Urban State of Mind: Meditations on the City is the first Urbanophile e-book, featuring provocative essays on the key issues facing our cities, including innovation, talent attraction and brain drain, global soft power, sustainability, economic development, and localism. Included are 28 carefully curated essays out of nearly 1,200 posts in the first seven years of the Urbanophile, plus 9 original pieces. It's great for anyone who cares about our cities.
About the Urbanophile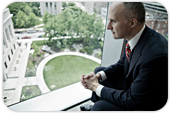 Aaron M. Renn is an opinion-leading urban analyst, consultant, speaker, and writer on a mission to help America's cities thrive and find sustainable success in the 21st century.
Contact
Please email before connecting with me on LinkedIn if we don't already know each other.
Urbanophile in the News
World Blogroll
Non-English Blogroll
-->