Subscribe/Feeds
Posts By Topic
Friday, February 15th, 2013
I'm not sure how many of you read Richard Longworth's Global Midwest blog, but if you don't, you should. There's great stuff in it regardless of what part of the country you are in.
There have been some particularly interesting posts the last couple weeks. I would love to repost these, but I only have so much time and space here. So in the meantime, here are some quick links to some very good reads.
1. Notes on the Middle Class. A thoroughly depressing roundup of theories on middle class decline in America – without much in the way of tangible solutions.
2. A Sea Change in Midwestern Immigration. This one talks about anecdotal observations of demographic changes resulting from enhanced ICE enforcement in meatpacking towns and such. Apparently employers are now switching from Hispanics (many of whom are here illegally) to various ethnic refugee groups from places like Congo and Togo. These refugees have legal status and are able to work in the US. This is flowing through to the entire makeup of towns and their institutions such as schools.
3. Failing Economies Shorten Lives. Are some failing industrial areas starting to take on Eastern European lifespans as their economies collapse permanently?
4. Detroit Future City. Longworth's take on the Detroit Future City report.
One Response to "Interesting Reading"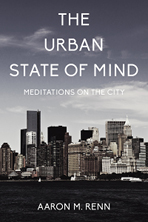 The Urban State of Mind: Meditations on the City is the first Urbanophile e-book, featuring provocative essays on the key issues facing our cities, including innovation, talent attraction and brain drain, global soft power, sustainability, economic development, and localism. Included are 28 carefully curated essays out of nearly 1,200 posts in the first seven years of the Urbanophile, plus 9 original pieces. It's great for anyone who cares about our cities.
Telestrian Data Terminal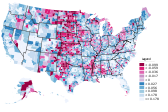 A production of the Urbanophile, Telestrian is the fastest, easiest, and best way to access public data about cities and regions, with totally unique features like the ability to create thematic maps with no technical knowledge and easy to use place to place migration data. It's a great way to support the Urbanophile, but more importantly it can save you tons of time and deliver huge value and capabilities to you and your organization.
About the Urbanophile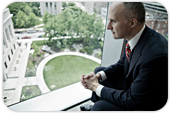 Aaron M. Renn is an opinion-leading urban analyst, consultant, speaker, and writer on a mission to help America's cities thrive and find sustainable success in the 21st century.
Contact
Please email before connecting with me on LinkedIn if we don't already know each other.
World Blogroll
Non-English Blogroll