Wednesday, June 26th, 2013
I'm sure many will not like or agree with Wendell Cox's latest New Geography piece on transit and density. But if you'll put aside preconceived notions for a moment, he has some very interesting charts about density in the United States. He measured density at 10,000 people per sq mi and 25,000 per sq mi at the zip code level and mapped to metropolitan areas. Here's the breakdown at 10,000:
I'm sure someone will take this opportunity to ding pie charts, but you can easily convert that to a bar chart if you want. Speaking of bar charts, here's one of total population at both 10K and 25K: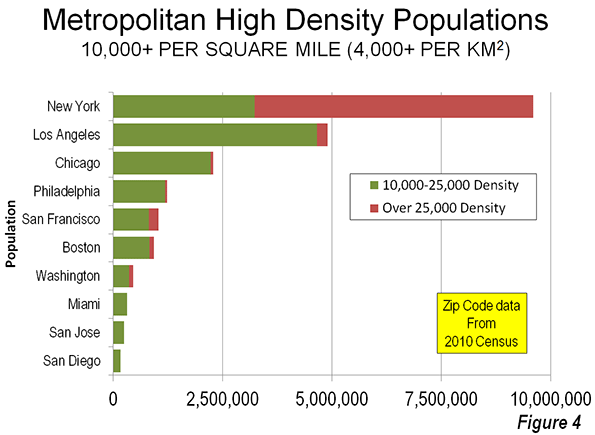 New York has 88% of America's total population living at 25K/sq. mi. or higher.
And here's a bonus infographic series. Nathan Yau over at FlowingData posted this graphic of grocery story geography in America. Click to enlarge.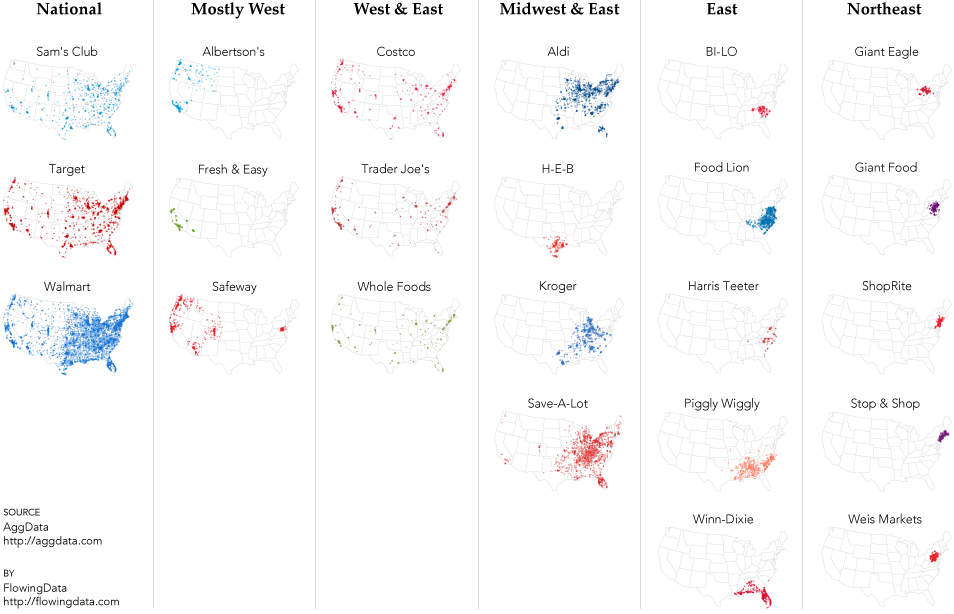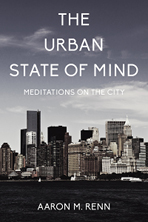 The Urban State of Mind: Meditations on the City is the first Urbanophile e-book, featuring provocative essays on the key issues facing our cities, including innovation, talent attraction and brain drain, global soft power, sustainability, economic development, and localism. Included are 28 carefully curated essays out of nearly 1,200 posts in the first seven years of the Urbanophile, plus 9 original pieces. It's great for anyone who cares about our cities.
About the Urbanophile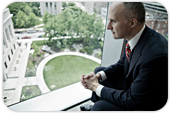 Aaron M. Renn is an opinion-leading urban analyst, consultant, speaker, and writer on a mission to help America's cities thrive and find sustainable success in the 21st century.
Contact
Please email before connecting with me on LinkedIn if we don't already know each other.
Urbanophile in the News
World Blogroll
Non-English Blogroll
-->