I'm sure many will not like or agree with Wendell Cox's latest New Geography piece on transit and density. But if you'll put aside preconceived notions for a moment, he has some very interesting charts about density in the United States. He measured density at 10,000 people per sq mi and 25,000 per sq mi at the zip code level and mapped to metropolitan areas. Here's the breakdown at 10,000:
I'm sure someone will take this opportunity to ding pie charts, but you can easily convert that to a bar chart if you want. Speaking of bar charts, here's one of total population at both 10K and 25K: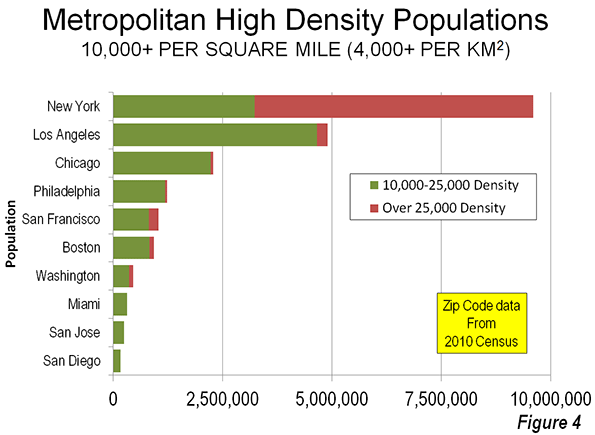 New York has 88% of America's total population living at 25K/sq. mi. or higher.
And here's a bonus infographic series. Nathan Yau over at FlowingData posted this graphic of grocery story geography in America. Click to enlarge.