Subscribe/Feeds
Posts By Topic
Thursday, August 15th, 2013
My latest piece is online at Governing and is called "Beyond the 'Brain Drain': How Cities Really Need to Sell Themselves." Though the "brain drain" paradigm is dominant lens through which cities pursue a talent strategy, it's incomplete and leads to lax efforts to actually recruit people. I suggest actually sales, not just marketing, is critical, and highlight a couple examples – Vegas and Chicago – where we are seeing the start of a new recruiting approach. Here's a sample:
The dominant talent paradigm in America today is "brain drain." The idea is to prevent educated people, particularly the young who grew up or went to school in a particular place, from leaving.

This is a model with serious flaws. Notably it implies a sort of "wages fund" view of talent in which each community is endowed with a fixed reservoir of it and the goal is to prevent leakage. It downplays attraction, both "boomerangers" and true newcomers, and by implication suggests that there's not much to recommend about a community if you didn't grow up or go to school there. And it misses the point that in an ever more globalized, diverse, complex world, a place's best interests are not well served by people who've never lived anywhere else.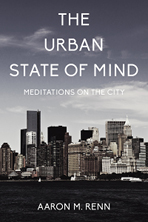 The Urban State of Mind: Meditations on the City is the first Urbanophile e-book, featuring provocative essays on the key issues facing our cities, including innovation, talent attraction and brain drain, global soft power, sustainability, economic development, and localism. Included are 28 carefully curated essays out of nearly 1,200 posts in the first seven years of the Urbanophile, plus 9 original pieces. It's great for anyone who cares about our cities.
Telestrian Data Terminal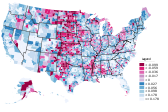 A production of the Urbanophile, Telestrian is the fastest, easiest, and best way to access public data about cities and regions, with totally unique features like the ability to create thematic maps with no technical knowledge and easy to use place to place migration data. It's a great way to support the Urbanophile, but more importantly it can save you tons of time and deliver huge value and capabilities to you and your organization.
About the Urbanophile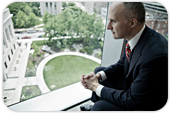 Aaron M. Renn is an opinion-leading urban analyst, consultant, speaker, and writer on a mission to help America's cities thrive and find sustainable success in the 21st century.
Contact
Please email before connecting with me on LinkedIn if we don't already know each other.
World Blogroll
Non-English Blogroll