Subscribe/Feeds
Posts By Topic
Wednesday, August 28th, 2013
CNN did a panel discussion on Fareed Zakaria GPS talking about the future of cities. It included Joel Kotkin, Bruce Katz, Jennifer Bradley, and Leah Gallagher. Here's a video of the segment. It likely won't display in RSS, so click here to watch if not.
On Urban Demolitions
I'm surprised that Monocle magazine appears to be all but non-existent in the US urbanist discussion world. Perhaps that's because they paywall most of their content. However, they've got a free internet radio station called "Monocle 24″ that has a weekly hour long program called "The Urbanist," generally featuring themed episodes. Last week's theme was demolition, when it's appropriate and when it's not. I'll embed the audio and if it doesn't display for you, click here.
11 Responses to "The Future of Cities"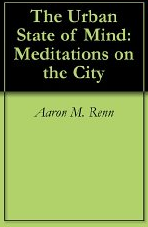 The Urban State of Mind: Meditations on the City is the first Urbanophile e-book, featuring provocative essays on the key issues facing our cities, including innovation, talent attraction and brain drain, global soft power, sustainability, economic development, and localism. Included are 28 carefully curated essays out of nearly 1,200 posts in the first seven years of the Urbanophile, plus 9 original pieces. Great for anyone who cares about our cities, The Urban State of Mind also makes a great gift this holiday season.
About the Urbanophile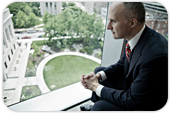 Aaron M. Renn is an opinion-leading urban analyst, consultant, speaker, and writer on a mission to help America's cities thrive and find sustainable success in the 21st century.
Contact
Please email before connecting with me on LinkedIn if we don't already know each other.
Twitter Feed
World Blogroll
Non-English Blogroll