Thursday, September 5th, 2013
I've previously posted some fantasy transit maps for various cities. This older post included a Columbus one by Michael Tyznik. He's back with a fantasy transit map of Cincinnati. Only this case, the fantasy is the actual completed 2031 train system that would have been funded by a reject ballot referendum in 2002.
Now I'm not sure a massive regional rail system would really be a wise use of funds for Cincinnati. Nor do I believe the full system could have been built without follow-on tax increases as costs are always underestimated. Nevertheless, this represents a major road not traveled for Cincinnati, as it were. Instead, there's billions of dollars in highway improvements slated. Time will tell how this and other choices the community has made will pan out.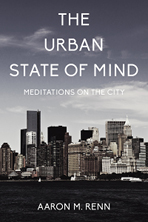 The Urban State of Mind: Meditations on the City is the first Urbanophile e-book, featuring provocative essays on the key issues facing our cities, including innovation, talent attraction and brain drain, global soft power, sustainability, economic development, and localism. Included are 28 carefully curated essays out of nearly 1,200 posts in the first seven years of the Urbanophile, plus 9 original pieces. It's great for anyone who cares about our cities.
About the Urbanophile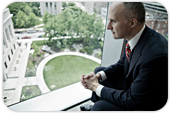 Aaron M. Renn is an opinion-leading urban analyst, consultant, speaker, and writer on a mission to help America's cities thrive and find sustainable success in the 21st century.
Contact
Please email before connecting with me on LinkedIn if we don't already know each other.
Urbanophile in the News
World Blogroll
Non-English Blogroll
-->