Subscribe/Feeds
Posts By Topic
Thursday, December 5th, 2013
My latest post is online at City Journal and is called "Is the City Where You Should Be?." It's a book review of Leo Hollis' Cities Are Good For You. Here's an excerpt of my review:
From the High Line in New York to London's Silicon Roundabout to the Dharavi slums in Mumbai to bicycling in Copenhagen, British writer and urban historian Leo Hollis offers a broad and sumptuous survey of contemporary urban life in his new book, Cities Are Good For You. Unfortunately, his claim doesn't quite stick, as Hollis never fully explains what the vignettes and case studies he has assembled add up to—while his scrupulous reporting uncovers plenty of unflattering urban details. The reader comes away with only a vaguely positive impression of cities' potential to increase prosperity and improve lives.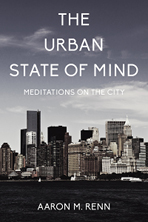 The Urban State of Mind: Meditations on the City is the first Urbanophile e-book, featuring provocative essays on the key issues facing our cities, including innovation, talent attraction and brain drain, global soft power, sustainability, economic development, and localism. Included are 28 carefully curated essays out of nearly 1,200 posts in the first seven years of the Urbanophile, plus 9 original pieces. It's great for anyone who cares about our cities.
Telestrian Data Terminal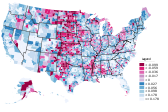 A production of the Urbanophile, Telestrian is the fastest, easiest, and best way to access public data about cities and regions, with totally unique features like the ability to create thematic maps with no technical knowledge and easy to use place to place migration data. It's a great way to support the Urbanophile, but more importantly it can save you tons of time and deliver huge value and capabilities to you and your organization.
About the Urbanophile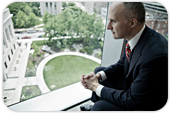 Aaron M. Renn is an opinion-leading urban analyst, consultant, speaker, and writer on a mission to help America's cities thrive and find sustainable success in the 21st century.
Contact
Please email before connecting with me on LinkedIn if we don't already know each other.
Twitter Feed
World Blogroll
Non-English Blogroll