Subscribe/Feeds
Posts By Topic
Wednesday, January 15th, 2014
Clarence Eckerson does it again. He edited together a bunch of shots into a great new Streetfilm showcasing the transformation of New York City's streets under Michael Bloomberg. If the video doesn't display for you, click here. (h/t Daniel Hertz)
I also wanted to share what appears to be an art project type video by Adam Magyar. It's some sort of ultra-slomo scene of the passengers waiting for the subway at 42-Grand Central. I just love seeing the people of the city. If the video doesn't display for you, click here. (h/t Likecool)
This week's music comes out of Indianapolis. Teenage sisters Lily and Madeleine Jurkiewicz has one of their You Tube videos go viral and got signed to Sufjan Stevens' Asthmatic Kitty Records. I'm a sucker for harmonies, so unsurprisingly I like it. They've got a ton of You Tube videos you can explore, and also an album and EP on iTunes. Here's a live acoustic version of "Sounds Like Somewhere" (if the video doesn't display, click here).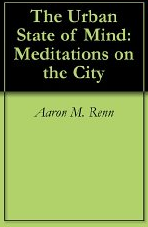 The Urban State of Mind: Meditations on the City is the first Urbanophile e-book, featuring provocative essays on the key issues facing our cities, including innovation, talent attraction and brain drain, global soft power, sustainability, economic development, and localism. Included are 28 carefully curated essays out of nearly 1,200 posts in the first seven years of the Urbanophile, plus 9 original pieces. Great for anyone who cares about our cities, The Urban State of Mind also makes a great gift this holiday season.
About the Urbanophile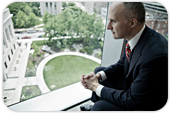 Aaron M. Renn is an opinion-leading urban analyst, consultant, speaker, and writer on a mission to help America's cities thrive and find sustainable success in the 21st century.
Contact
Please email before connecting with me on LinkedIn if we don't already know each other.
Twitter Feed
World Blogroll
Non-English Blogroll