Subscribe/Feeds
Posts By Topic
Thursday, January 16th, 2014
My latest piece is in the January issue of Governing Magazine. It's called "How Globalization Isolates Struggling Cities. In effect, this is a companion piece to my recent post on metro-centric economic development strategies. Here's an excerpt:
In the age of globalization, cities and states would rather build bridges to the world than to the town next door. Some of this is simply the way the economy works. As Richard Longworth, senior fellow at the Chicago Council on Global Affairs, wrote in his book Caught in the Middle: America's Heartland in the Age of Globalism, "Chicago probably deals more, daily, with Frankfurt or Tokyo than it does with Indianapolis."

He went on to identify the problem at hand, noting that "Globalization is beginning to isolate cities from their hinterlands: The hinterlands see this trend and are disinclined to do anything to speed it up. They perceive that most of these people—globalization's winners—have never spent 30 seconds worrying about globalization's losers."

This is the two-tier society we see developing nationally playing out at the local level. It creates a tug of war at the state policy level, and it tears apart the whole notion that we are a commonwealth. It creates states that are, as Longworth put it, "hives of warring interests."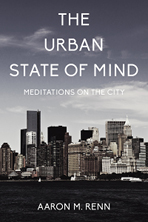 The Urban State of Mind: Meditations on the City is the first Urbanophile e-book, featuring provocative essays on the key issues facing our cities, including innovation, talent attraction and brain drain, global soft power, sustainability, economic development, and localism. Included are 28 carefully curated essays out of nearly 1,200 posts in the first seven years of the Urbanophile, plus 9 original pieces. It's great for anyone who cares about our cities.
Telestrian Data Terminal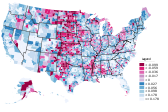 A production of the Urbanophile, Telestrian is the fastest, easiest, and best way to access public data about cities and regions, with totally unique features like the ability to create thematic maps with no technical knowledge and easy to use place to place migration data. It's a great way to support the Urbanophile, but more importantly it can save you tons of time and deliver huge value and capabilities to you and your organization.
About the Urbanophile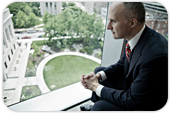 Aaron M. Renn is an opinion-leading urban analyst, consultant, speaker, and writer on a mission to help America's cities thrive and find sustainable success in the 21st century.
Contact
Please email before connecting with me on LinkedIn if we don't already know each other.
World Blogroll
Non-English Blogroll