Subscribe/Feeds
Posts By Topic
Wednesday, April 2nd, 2014
Remember the Cleveland video from last week? Well, the Cleveland folks already yanked it and replaced it with an edit that's more usual suspects and less Cleveland authenticity. It's still an advance, just not as far. The fact that they couldn't even stand behind their video for a week and yanked it even after people were linking to it and even saying nice things about it speaks volumes how far Cleveland still has to go. You can go back and check out the new video if you'd like.
This week it's back to time lapses. This one is, as the title implies, a short tilt shift of Sydney. If the video doesn't display for you, click here. Enjoy. h/t Likecool
See also: Miniature Melbourne.
As a bonus, here's a Danish advert that's gone viral. It encourages Danish couples to take vacations (I believe the sponsor is a travel agency, so this appears to be a purely money making scheme) to have sex that will hopefully result in pregnancies to boost Denmark's flagging birth rates. Prove you got pregnant about the time of your vacation and be entered to win amazing prizes. Actually, Denmark's fertility rate of 1.75 isn't bad, especially by European standards, but it shows that despite all the nominal livability of the continent, the environment there hasn't proven to be very pro-natal. If the video doesn't display for you, click here.
The Guardian has more on this.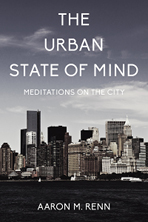 The Urban State of Mind: Meditations on the City is the first Urbanophile e-book, featuring provocative essays on the key issues facing our cities, including innovation, talent attraction and brain drain, global soft power, sustainability, economic development, and localism. Included are 28 carefully curated essays out of nearly 1,200 posts in the first seven years of the Urbanophile, plus 9 original pieces. It's great for anyone who cares about our cities.
Telestrian Data Terminal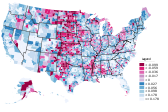 A production of the Urbanophile, Telestrian is the fastest, easiest, and best way to access public data about cities and regions, with totally unique features like the ability to create thematic maps with no technical knowledge and easy to use place to place migration data. It's a great way to support the Urbanophile, but more importantly it can save you tons of time and deliver huge value and capabilities to you and your organization.
About the Urbanophile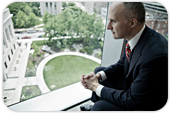 Aaron M. Renn is an opinion-leading urban analyst, consultant, speaker, and writer on a mission to help America's cities thrive and find sustainable success in the 21st century.
Contact
Please email before connecting with me on LinkedIn if we don't already know each other.
World Blogroll
Non-English Blogroll