Wednesday, August 20th, 2014
This week back to a time lapse one can actually enjoy, this a new one of Paris by Paul Richardson, which seems to be everyone's favorite city for time lapses. One thing I like about this one is that it actually includes some scenes from La Défense, which is usually not included in Paris timelapses. This is great for full screen high definition. If the video doesn't display for you, click over to Vimeo.
As a bonus this week, the Urban Cincy podcast recently took at look at Seoul. Site founder Randy Simes is currently on assignment there, and he and a Korean-American friend share some thoughts about that city and it's development. If the embedded player doesn't display for you, click over to UrbanCincy to listen.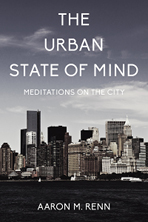 The Urban State of Mind: Meditations on the City is the first Urbanophile e-book, featuring provocative essays on the key issues facing our cities, including innovation, talent attraction and brain drain, global soft power, sustainability, economic development, and localism. Included are 28 carefully curated essays out of nearly 1,200 posts in the first seven years of the Urbanophile, plus 9 original pieces. It's great for anyone who cares about our cities.
About the Urbanophile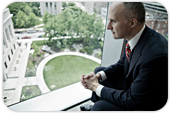 Aaron M. Renn is an opinion-leading urban analyst, consultant, speaker, and writer on a mission to help America's cities thrive and find sustainable success in the 21st century.
Contact
Please email before connecting with me on LinkedIn if we don't already know each other.
Urbanophile in the News
World Blogroll
Non-English Blogroll
-->