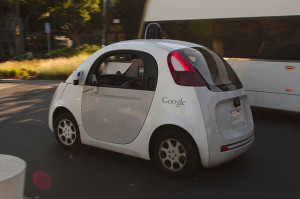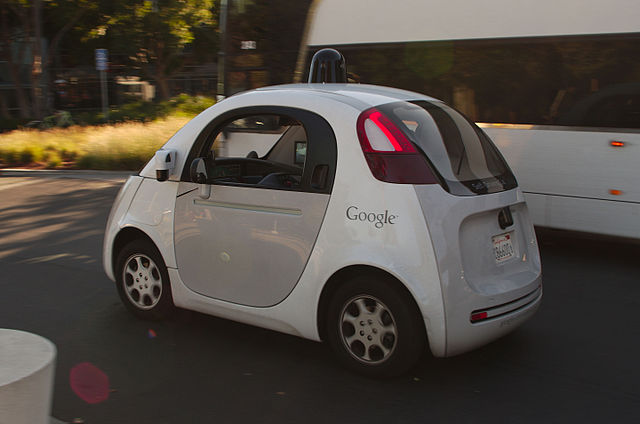 I've warned before that cities could easily end up making the same mistake with driverless cars that they made with ordinary cars. Namely, taking a good technology and elevating it above its place to become the central organizing principle of cities.
Here's how it works: A hot new technology comes along. Cities are desperate to be the leader in it. City leaders worry about "falling behind" in driverless cars. City leaders worry that their city will be perceived as hostile to innovation and tech, and that if they blow it on driverless cars, the tech economy will pass them by. (You have seen this argument made before already with Uber and Lyft). The result: cities compete with each other to prostrate themselves before the driverless car.
Here's an example from an article in City Lab about a proposal for New York City that paints a picture of how this might work out:
A new proposal from the architecture and engineering firm Edg envisions how New York City's infrastructure might change to accommodate that vision. It also sheds light on the temptations that might sway planners away from human-centered urban design and back toward more modernist, auto-centric practices in the age of autonomous vehicles.

Loop NYC, as the proposal is known, would create one lane in each direction dedicated to self-driving cars on the highways that outline Manhattan: the West Side Highway and F.D.R. Drive. It would also turn several major cross streets into expressways for autonomous vehicles, adding pedestrian overpasses to keep people off the streets. These self-driving superblocks would form "loops" around Manhattan, efficiently circulating autonomous vehicles throughout the city, eventually including private, shared, and public vehicles, according to John J. Meyer, a designer at Edg. These changes could result in dramatically decreased travel times, the proposal claims.
It's easy to see how momentum builds for this. Car companies are now big sponsors of urbanism events. At the conferences I attended last year, virtually every speaker 100% championed a mandated transition to driverless cars ASAP. To accomplish it, the infrastructure of our cities could be redirected to serve the needs of driverless cars instead of people.
This time there's no excuse. We saw what happened with cars originally. If it repeats itself again, shame on us. We need to find a way to use the driverless car to serve our needs, instead of us changing to service its need.