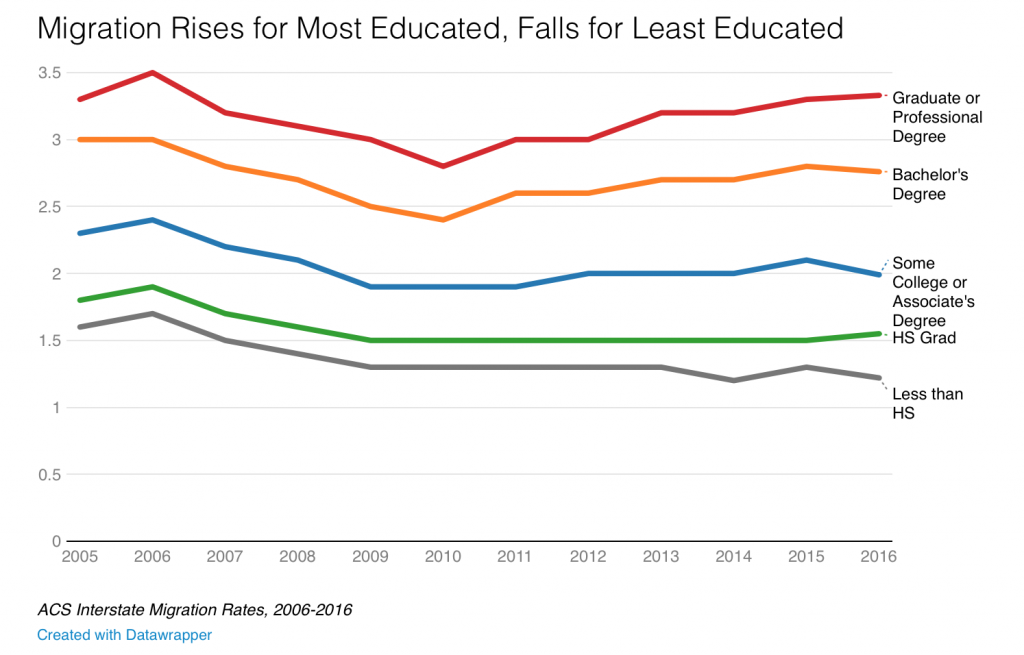 I'm going to be putting out the September issue of my free monthly email newsletter including a roundup of some of the best links from around the web last month. So be sure to check out a sample and sign up. You get a free copy of my ebook when you do join.
Lyman Stone is the best analyst out there on migration. He writes at his Medium site and elsewhere. Today he put up an interesting analysis of the new ACS migration data.
One of his findings is that there has been a big divergence in migration trends post-2010. The college educated have seen their migration rates rise as they recovered from the effects of the Great Recession. Those with less than a college degree have sign migration remain flat or even shrink. This is just another illustration of the two-tier economy in the country.
If you're a migration data junkie like me, be sure to check it out.