My colleague Steve Eide recently released a paper on Rust Belt legacy costs. His focus is on cities of 60,000 or greater, their population loss from peak, poverty rates, historic manufacturing dependency and current economic mix, and of course their debt and unfunded pension obligations.
The most interesting stats to me were the ones about manufacturing dependency. A lot of these cities had a third or even half of their total jobs in manufacturing back in the day. Though many of them are now eds and meds dependent, the share of total jobs in eds and meds is far lower than with historic manufacturing. Here's a chart.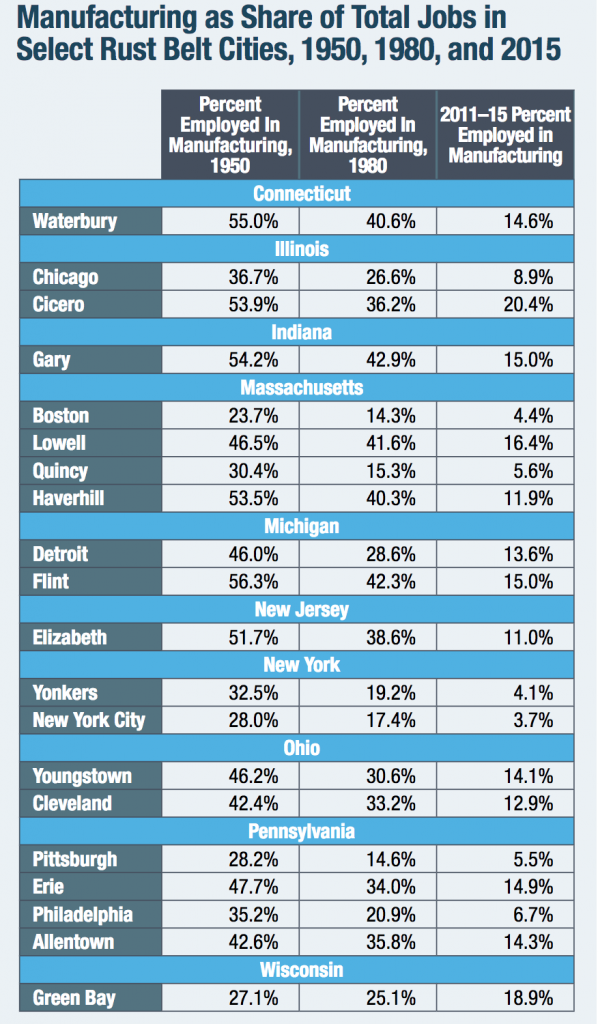 Even in 1950, Boston, New York, and even Pittsburgh were already less manufacturing concentrated than other industrial cities. This may have given them a leg up in transformation.
There's a lot of other interesting data in there so give it a look.