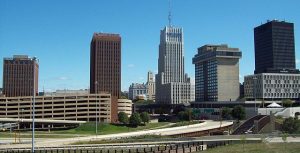 I was in Akron last week and got to record a podcast with Jason Segedy, planning director of the city. In addition to talking about mid-sized post-industrial cities like Akron, we also briefly mentioned Generation X urbanism in these places. If you haven't read it, but sure to check out his article on the topic called "Confessions of a Rust Belt Orphan."
If the audio player doesn't display for you, click over to listen on Soundcloud.
Follow Jason on Twitter or read his blog Notes from the Underground.
Subscribe to podcast via iTunes | Soundcloud.