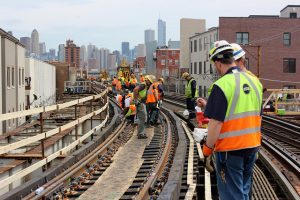 My latest column is now online in the March issue of Governing. It's called "A Tip for Infrastructure Builders: Fix It First." Here's an excerpt:
Infrastructure investment is also not likely to spur economic growth in depressed locales. Where I grew up in southern Indiana, Interstate 64 runs east-west across the state, linking St. Louis with Louisville, Ky. Though it might have made sense to build it as part of a national network, this lightly traveled road hasn't spurred much economic growth in the rural counties it passes through. Visiting Flint, Mich., it's hard not to be struck by the juxtaposition of a pristine eight-lane interstate alongside the decayed infrastructure of that economically distressed city.

Today's businesses care much more about things like an available, quality labor force than they do about infrastructure. That's because despite its age, our infrastructure is already pretty good.

Prioritizing spending on maintenance is also more equitable. Only the faster-growing places need lots of new infrastructure. But almost every place has infrastructure maintenance needs.
Click through to read the whole thing.