William Frey, a demographer at Brookings, recently put up a post on Millennials, finding at their biggest footprint was in the South and West. Here's one of his charts: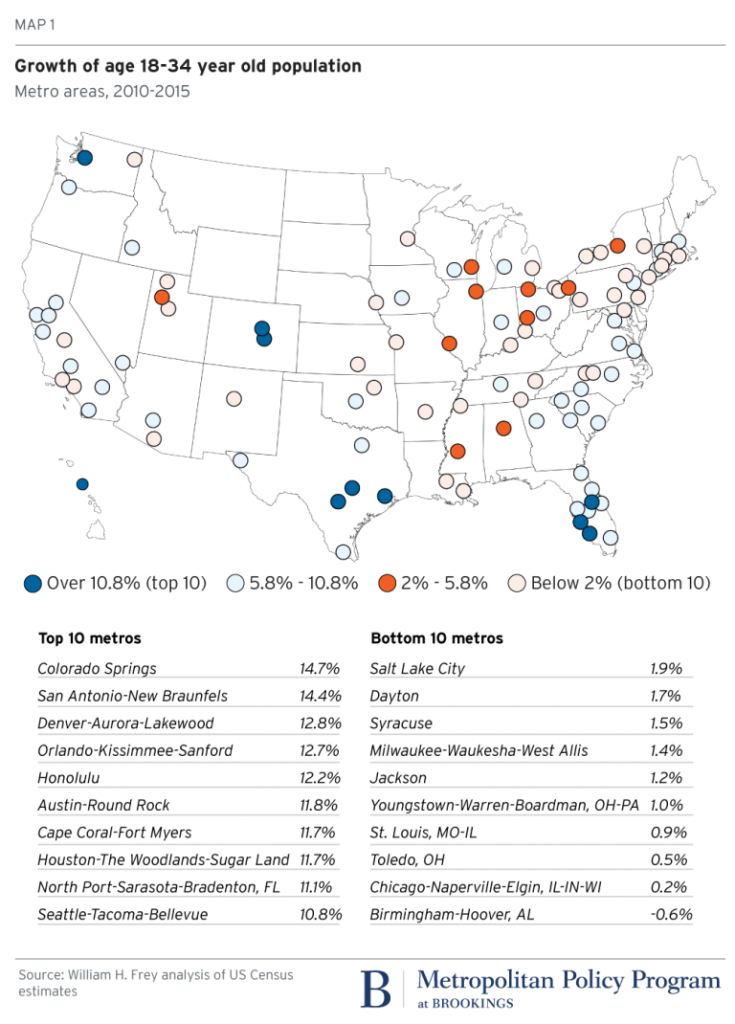 He notes:
Overall, with a few exceptions like Florida, the South and West "Sun Belt" areas tend to show the highest growth and biggest millennial footprints, while those in the North and West "Snow Belt" areas are more likely to register low growth and smaller millennial shares. This bodes well for millennials' impact in the more rapidly growing regions of the country.
Click through to read the whole thing.
Pete Saunders also offers some demographic thoughts.