Wednesday, December 5th, 2012
Lots of folks have heard of the positive changes in transport in Bogotá, Colombia, including things like the Transmilenio BRT system, bike lanes, and the ciclovia. But I don't think most folks are familiar with all that happened and the journey to get there.
A 2009 Danish documentary called "Bogotá Change" does a good job of telling the story. I've only been able to find it online in a seven part You Tube series, which I'm presenting here. It's an hour long documentary, but strongly recommended for anyone thinking about how to transform their city, especially how to transform the culture, expectations, and norms of behavior.
Most Americans probably think first of Mayor Enrique Peñalosa as the poster child for this transformation. And we see a lot of him in the film. But less well known is another mayor who played arguably a more crucial role in setting the stage, particularly for the cultural change. That was Antanas Mockus. Mockus is even more colorful than Peñalosa, if that's possible.
To give you an incentive to watch this, I'll share two brief anecdotes from the film. The first is that Mockus came to fame because he publicly mooned people who were heckling him. The second is that Mockus disbanded the entire notoriously corrupt traffic squad of the police department and replaced them with mimes that shamed drivers into better behaviors. I'm not making this up. So like I said, watch the film.
Part One. If it doesn't display, click here.
Part Two. If it doesn't display, click here.
Part Three. If it doesn't display, click here.
Part Four. If it doesn't display, click here.
Part Five. If it doesn't display, click here.
Part Six. If it doesn't display, click here.
Part Seven. If it doesn't display, click here.
Thanks to Henry Lanham for sharing this video with me originally.
Telestrian Data Terminal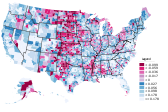 A production of the Urbanophile, Telestrian is the fastest, easiest, and best way to access public data about cities and regions, with totally unique features like the ability to create thematic maps with no technical knowledge and easy to use place to place migration data. It's a great way to support the Urbanophile, but more importantly it can save you tons of time and deliver huge value and capabilities to you and your organization.
About the Urbanophile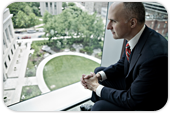 Aaron M. Renn is an opinion-leading urban analyst, consultant, speaker, and writer on a mission to help America's cities thrive and find sustainable success in the 21st century.
Contact
Please email before connecting with me on LinkedIn if we don't already know each other.
Twitter Feed
World Blogroll
Non-English Blogroll